The architects behind proposals for a new 'no frills' private school that will charge parents just £52-a-week want to expand their "low cost" model across the UK should the pioneering plan win approval.
The Independent Grammar School: Durham plans to open in September this year and charge parents less than £3,000-a-year for a "traditional private education without the frills".
Experts say the proposal, yet to get approval by the government, would create the first "low cost" private school in England. The £2,700-a-year fees would fall well below the independent school average of more than £12,000 a year.
The plan is the work of Professor James Tooley (pictured), who has set up "low cost" private schools across the globe, and Chris Gray, the founder and former principal of Grindon Hall Christian School.
Gray resigned from Grindon Hall, which converted from independent to a free school in 2012, after it was rated "inadequate" by Ofsted in January 2015. It is still waiting to be rebrokered to Bright Tribe academy trust.
The key is no frills
Tooley, speaking from Honduras where he is currently helping set up new schools, told Schools Week: "We believe there will be parental demand for a lower-cost alternative [in the private school market]."
"The key is it's no frills. You're not going to get Olympic swimming pools, but if you want a really sound grammar school-type education that will focus on the basics and strong curriculum – you can come to us."
We believe we can build a chain of these schools
The professor of education policy at Newcastle University added: "We believe we can build a chain of these schools, you can find economies of scale."
The proposal, lauded as "radical" by its architects, is awaiting approval from the Department for Education, but it is hoped it could open in September.
A temporary site has been secured in the city centre of Durham – a newly refurbished church. Tooley is keen to point out that while the school will have a "Christian ethos", it is not faith based.
The limited size of the church – the school will take in children from reception to year 3 initially – means a new home will be needed in the future.
The school's website states any premises will be "simple and unpretentious", but "clean, hygienic and welcoming".
The curriculum will be "traditional and knowledge-rich, giving children access to the best of what has been written, spoken and said".
Gray, speaking to the Northern Echo, said that private schools don't have to be "expensive or glitzy or glamourous places".
When asked about his experience at Grindon Hall, he told the paper: "That is water under the bridge. The experience I bring to this (new venture) is of 14 years leading a private school."
Low cost = low teacher pay?
Tooley founded the social enterprise Omega Schools Franchise, which runs a pay-as-you-learn education model in Ghana. He's also set up schools in India and Liberia.
It has been reported teachers in some of these are are largely unqualified and on low wages.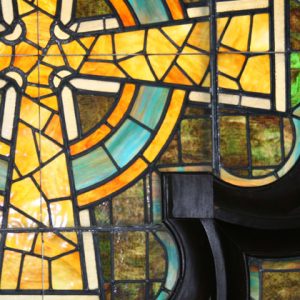 When probed further on how the school can run at such costs, Tooley wouldn't reveal further details. "We believe we can do it. We have a business plan and a financial model. It's inspired by my work elsewhere."
But Gray would say that staff will be paid "competitively, with contributions to the Teachers' Pension Scheme".
Janet Downs, from the Local Schools Network, added there was an assumption that private schools are better than those in the state sector, but many of the smaller, and cheaper, private schools were more likely to be rated poorly by Ofsted.
This was one of the key findings of an investigation by Schools Week into private schools rapped for failing.
But Tooley is a vocal supporter of the private school model. He was quoted in the Guardian newspaper, in an article titled 'James Tooley: A champion of low-cost schools or a dangerous man?', as saying: "I want to see private schools emerge and then the state just move aside from education".
The last thing education needs is 'another distraction'
But education leaders in the area have questioned why Durham was chosen at the location – pointing to many high-performing state schools in the region.
The proposed school is also close to where the Durham Free School was based – the school was shut down by the government in 2015. (Tooley also wrote to academies minister Lord Nash offering to become a governor of the Durham school – urging him to keep it open.)
Avis Gilmore, assistant general secretary at the NUT added that with 89 per cent of schools in England rated 'good' or 'outstanding', "parents already have the option of sending their child to a good local school, paid for through taxation and which is free at the point of use".
"The last thing the education system needs right now is the distraction and disruption of yet another school model."
But others have been more supportive.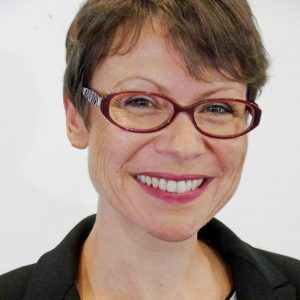 Julie Robinson (pictured left), general secretary of the Independent Schools Council, said one of the big myths of the sector is that all private schools charge fees of around £30,000 a year.
She pointed to more affordable options such as schools that charge £2,000 a term, adding this next step in low costs was a "really interesting model".
"Parents are looking for choice… If it delivers on high-quality it will be a welcome addition."
Gray added the quality of state education was "variable" at both regional and city level, adding that choice has been "further eroded" by the closure of many fee paying schools over the past ten years.
The website states Independent Grammar School: Durham wants to establish a third school choice for parents – those unhappy with state schools, but can't afford the private sector.