A landmark report which was supposed to provide a 'major review' of the impact of migration on schools has made just three recommendations relating to education.
The Casey review into opportunity and integration has demanded more weight be attached to teaching British values, laws and history in schools, and recommended compulsory registration of pupils outside mainstream education.
Authored by the government's troubled families lead Dame Louise Casey, the report also calls for schools in some areas to become more diverse, suggesting that potential school sites be bought in areas of the highest segregation.
Casey also said multi-academy trusts should be encouraged to have a "diverse range of provision" but gives no further detail.
A review into the effect of migration on England's schools was first mooted by Nicky Morgan last spring, but delayed and rolled into Casey's inquiry earlier this year.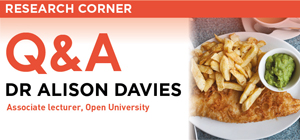 That delay prompted concerns the issue was being buried ahead of June's referendum on membership of the European Union.
In her recommendations today, Casey said schools should promote British laws, history and values "within the core curriculum" to help build "integration, tolerance, citizenship and resilience in our children".
"More weight should be attached to a British Values focus and syllabus in developing teaching skills and assessing schools performance," she added.
She also said that all children outside mainstream education should be required to register with local authorities, a call likely to be controversial among those who home-school their children.
Casey warned that high ethnic minority concentration in schools and residential areas increased the likelihood of children "growing up without meeting or better understanding people from different backgrounds".
One striking illustration of such segregation came from a non-faith state secondary school visited where a survey revealed pupils "believed the population of Britain to be between 50 per cent and 90 per cent Asian", she said.
The review also found that in one ward in Sheffield, the number of children of EU nationals had increased from 150 to 2,500 in five years.
Casey also highlighted "growing concerns exist for the safeguarding of children in some communities", and said her review found unregistered faith schools operating in areas researched for the report. She said that in too many cases the educational circumstances of the children were "not known to local authorities".