Managers of a private primary school have been found guilty of operating an illegal secondary school for 66 children on the floor above.
Suleyman Folami, 59, and Mujanet Daniah, 41, were found guilty of running an illegal school in Abbey Road, London at Westminster Magistrates Court yesterday.
Advance Education Centre, the organisation responsible for running the registered independent school, was also found guilty of the same offence, and Mohammad Dauhoo, 41, the former chair of the trust, was found guilty of neglecting his duties as chair and ordered to pay £1,325.
Ofsted's unregistered schools taskforce inspected the London site three times in 2018 and March 2019.
While the ground floor of the building was used and registered as an independent primary school, the floor above was being used to teach children of secondary school age.
Ofsted said it found as many as 66 children being taught on the upper floor and evidence that many were attending for at least 25 hours a week.
Inspectors determined it was operating as a full-time school, with student workbooks and teaching plans showing set homework and detentions.
Education settings must be registered with the Department for Education if five or more children attend for all or substantially all of their education.
Folami and Daniah claimed the setting was a "supplementary school" and told Ofsted they had reduced teaching hours after the watchdog's first inspection.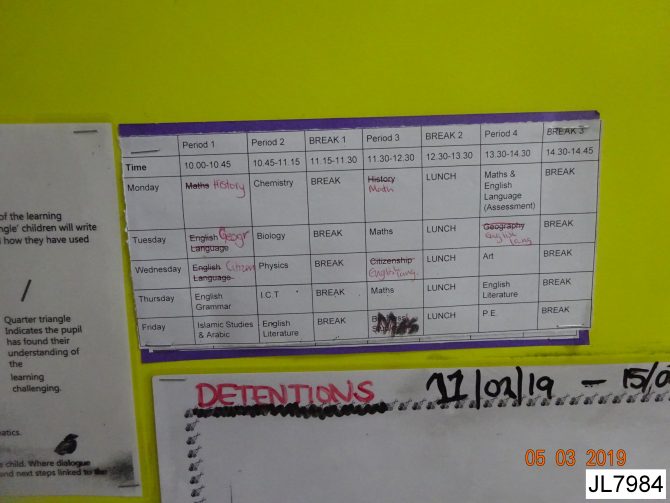 However, a March 2019 inspection revealed no change in the way the school was operating.
A registration application was submitted for the supplementary site in April 2019 but the corresponding pre-registration inspection raised concerns about the suitability of the site and the application was rejected.
As of March 5, the school's website still advertises a "supplementary school for children of all ages".
Ofsted's chief inspector Amanda Spielman said: "This was an illegal school. The people in charge of running it successfully registered their legal school and were fully aware of the correct procedure, but despite repeated inspections chose to flout the law.
"Unregistered schools by their very nature put children's well-being at risk."
Spielman said the case was proof of the need for government to "tighten the legal definition of a school".
The DfE is currently consulting on a definition of what constitutes full-time education in law to help clamp down on the operation of illegal schools.
This is the fourth set of convictions for running an unregistered school.
Folami, Daniah and Advance Education Centre will be sentenced on March 25.