A primary school has appointed its own prime minister and cabinet as a way of getting pupils actively involved in school improvement.
At Coton-in-the-Elms Primary School in Derbyshire, pupils are directly involved with big decisions, with an elected prime minister, deputy prime minister, chancellors, MPs and speakers of the house in place across the school.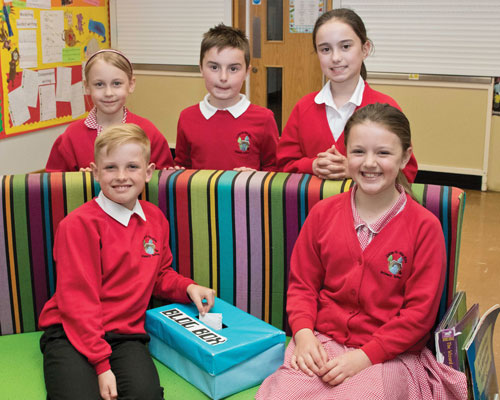 For the first time this year, the cabinet will be given its own budget to spend on things pupils feel are most needed, controlled by a chancellor of the exchequer, who has the final say.
"We're going through a rigorous school improvement journey at the minute. In order to make sure that journey accelerates, you've got to bring everybody with you, and that includes the children," explained Lee Smith, headteacher at the school. "The main idea behind it is giving the children a voice."
Each member of the cabinet is elected by their peers, with a minister for reading amongst this year's newest recruits. Duties include promoting reading across the school, and overseeing which books are bought for the library.
A recent election for this academic year's prime minister had a 97-per-cent turnout, with the winning manifesto calling for a 'bring your pet to school' day, amongst other more practical suggestions.
"We set up a polling booth and the children came to vote and put a cross next to the picture of who they wanted," explained Smith. "We have stuck to what it is like in Westminster, with the fact that you have to be an MP before you can run for prime minister."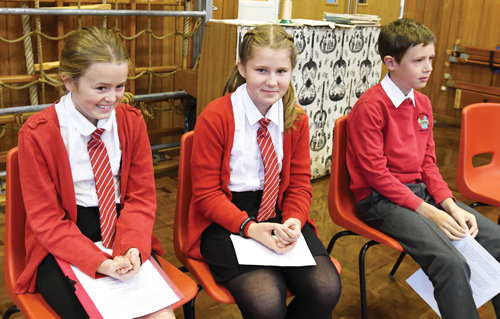 In attendance at the election was Helen Wheeler, the MP for South Derbyshire, who looked on as four year 6 pupils battled for the role of PM – each penning their own manifestos which were read out to voters.
"They had some really sensible ideas like maintaining the trees because it was looking untidy, and things they wanted to do at playtime to make it more enjoyable such as quiet areas on the playground as well as areas playing music," explained Smith.
"It's important children learn to not only develop their own opinions, but respect the opinions of others. That's what parliament does – it makes children more appreciative of different viewpoints."
Featured picture: Headteacher Lee Smith, left, with Helen Wheeler MP and the candidates