Local councils are collecting as little as 25 per cent of the fines they issue for children's unauthorised absences from school, a Schools Week investigation has revealed.
Some even choose to forgive the fines if attendance improved after they were issued, or if they feel the charge will be detrimental to the family.
All 153 councils with responsibility for education were asked how many fines they handed to parents for taking their children out of school without permission in 2015-16 and 2016-17, and how many of those fines were actually paid.
The results of our Freedom of Information request reveal that councils have wildly different approaches to managing absences across the country.
In the last academic year, the number of fines issued by the 115 councils that responded to our enquiries ranged from none at all in Lewisham, Richmond, Windsor and Maidenhead and Warrington, to a whopping 6,876 in Lancashire.
The same councils handed out zero fines in 2015-16, when the highest number that year was 6,008 in Suffolk.
Fines not followed up
In both 2015-16 and 2016-17, 15 councils received payment for less than half of the fines they issued.
In Newcastle, three in four fines went unpaid in 2016-17 compared with 70 per cent the previous year, while over 90 per cent of fined parents in Blackburn, Staffordshire, Kirklees, Southwark, Reading, and Dudley paid up.
A Newcastle city council spokesperson said the council is "proactive" about pursuing payment and fines issued in one academic year may not be resolved until the next due to the length of processing.
In 2015-16, Hackney collected just 30 per cent of its 422 fines. Last year it improved slightly to collect 35 per cent.
Anntoinette Bramble, Hackney's deputy mayor, said fines are cancelled if a parent provides medical evidence or "another justifiable reason" for a child's absence. The council cancelled 40 fines in 2015-16.
"When deciding to pursue non-payments of fines all factors are taken into consideration and a prosecution may not be pursued as once a fine has been issued, in many cases it then leads to excellent school attendance," she said.
Greenwich, Oldham and Hounslow councils all told Schools Week that a fine may be withdrawn without a parent paying if a pupil's attendance improves after it is issued.
Unpaid fines in Oldham led to 180 prosecutions in 2016-17, but a further 253 fines were withdrawn.
A spokesperson said sometimes it can be "appropriate for unpaid fines not to be pursued", for example if attendance has been recorded incorrectly, or if the fine would have a "detrimental effect" on the family.
Wigan council pointed out that councils are unable to collect fines if "the schools withdraws the charge or an unpaid fine progresses to a court case which the school then chooses not to pursue".
When unpaid fines do bring parents to court, the original penalty notice is usually withdrawn. If there is then a successful prosecution, any further fine goes straight to the court and not the council.
The Platt effect
Some councils said a particular court case had affected how they managed school absence fines, particularly in 2015-16.
Jon Platt, a father from the Isle of Wight, took his daughter on holiday without her school's permission and refused to pay two £60 fines for doing so – leading the local authority to take him to court in October 2015.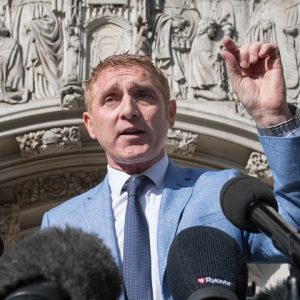 Platt claimed he had not broken the rules requiring his child to have "regular attendance" at school and was supported by both the Isle of Wight magistrates' court and the High Court.
However, he lost his case after it progressed to the Supreme Court early last year.
Lambeth council even cancelled a number of fines in the aftermath of the High Court's decision, but later reissued them after the Supreme Court weighed in.
Bury council also cancelled fines after the first ruling, and north Yorkshire council found fine numbers were lower in 2015-16 while it awaited the Supreme Court's verdict.
Bracknell Forest council told Schools Week the case had allowed some parents to believe they were "entitled to a refund".
Data disasters
The investigation also revealed patchy and sometimes inaccurate data on absence fines, with some councils even admitting to submitting incorrect figures in response to FoI requests.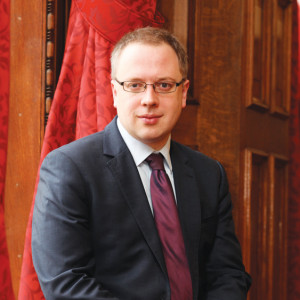 Others claimed it would be too time-consuming for them to find the data, and several could not explain the reasons behind their numbers.
The London borough of Barking and Dagenham said "unforeseen, long-term staff absences" left the council "unable to enforce all of the fines we issued", though this "has now been resolved".
Councillor Richard Watts, chair of the Local Government Association's children and young people board, would not say why councils were finding it so challenging to keep accurate and easy to access records for school absence fines.
He did however claim it was "right that councils are able to respond in a proportionate manner to individual cases".
"What is needed is certainty for parents, teachers and councils, so that headteachers have the confidence to approve or reject requests for term-time leave in the best interests of pupils," he said.
"It is important that the Department for Education works with schools and councils to avoid any doubt about the law."
Shaping up
Three councils mentioned improvements to their processes for school absence fines.
Nick Small, a cabinet member for education for Liverpool city council, told Schools Week that he is "looking at a more careful and targeted use of fines to make sure it is the most appropriate and effective action to take".
And in Wigan, the council recently held a consultation on how to improve the penalty-charge notice process. In April it set up a new attendance service to help deal with unauthorised absences by focusing on "early intervention".
Similarly, Knowsley council said it had recently introduced an 'Attend, Achieve, Succeed' campaign, and was working with pupils "to reiterate the importance of school attendance".
Fact file: What is a penalty notice?
Parents must have permission from their child's headteacher if they want to take them out of school during term time, and they can be fined if they do so without the school's approval.
These 'penalty notices' cost £60, which rises to £120 if the parent does not pay within 21 days. If the fine is still not paid after 28 days the parent may be prosecuted.
---
Schools Week says: National consistency on absence fines needed
The Supreme Court's decision to favour the Isle of Wight against Jon Platt, the parent who refused to pay absence fines for taking his daughter out of school without permission in 2015, sent the nation a message: these fines should not be taken lightly.
The schools minister also wrote to local authorities during the row, warning them not to refund parents fined for taking their own children out of school, nor to reduce the pressure on collecting those fines.
But despite these signals, some councils are still letting three quarters of the fines they do issue slide. They give plenty of justifications for doing so, with claims ranging from trying to protect vulnerable families to honouring a school's decision to withdraw the charge.
With so many fines going unpaid and so many reasons for allowing them to fall by the wayside, perhaps we should be asking whether this is the best way to tackle the issue?
Some councils have already decided to bypass the process: Warrington instead uses a fast-track to prosecution, whereby parents attend magistrates' court. Before this, instead of issuing a fine, the council works with the family over a nine-week period if their child's absence has fallen below 90 per cent.
On the other hand, if we do take the outcome of the Platt case as a sign that these fines are indeed an effective way to deal with unauthorised absences, they must at the very least be enforced consistently across the country. School leaders and parents in London should know that the consequences, and their enforcement, for an unauthorised absence are the same as they are for a parent in Birmingham or Newcastle.
It is promising to see local councils looking carefully at the best ways to manage unauthorised absences – but more than ever we need a decent standard of consistency across the country.