A former superhead who earned a second salary from a private company contracted by his own academy trust has insisted his business interests were "out there and transparent", and that he never tried to cover up the deal.
Liam Nolan, the former chief executive of the now-defunct Perry Beeches academy trust, denies dishonest conduct and a lack of integrity in relation to payments claimed by his company, Liam Nolan Limited, from Nexus Schools Limited, which was itself handed more than £1 million by the trust.
A misconduct panel in Coventry heard today that Nolan, previously praised by ministers, even signed off invoices from Nexus himself, despite receiving money from the company.
Nolan denies trying to conceal his arrangement with the company, and claims omissions of details from trust accounts and declaration forms were a mistake.
But Samantha Paxman, the presenting officer for the Teacher and Regulation Agency, told the hearing finances were "part and parcel of education at the highest level".
"It is critical that schools manage their finances with proper stewardship," she warned.
If I had the choice again now today I would never have opened Liam Nolan Limited. It's been a disaster in my life.
In 2016, an investigation by the Education Funding Agency found Perry Beeches paid £1.3 million to Nexus without following proper funding rules. Nexus then paid Nolan £160,000 over two years, on top of his £120,000 headteacher salary.
Nolan and the rest of the Perry Beeches governing body stepped down the same year following the EFA's investigation. The trust's schools have since been handed to new sponsors.
Addressing the panel today, an emotional Nolan said he accepted the "perception" of a conflict of interest relating to his dual role, but said the Perry Beeches directors who nodded through the appointment at the time "certainly didn't see it like that".
"They saw it as a way of getting the work done," Nolan told the panel, which was made up of teachers Fiona Tankard and Ian Carter and chaired by lay member William Brown.
"I recognise the concerns now, but at the time the directors were happy to have that work because they were getting the services for that.
"If I had the choice again now today I would never have opened Liam Nolan Limited. It's been a disaster in my life.
"I see now when I reflect now I see what that image is, of course I do. It was viewed as really transparent. That's how I felt it was."
Nolan denies allegations that he failed to avoid or manage the conflict of interest around his two roles, but admits he failed to identify said conflicts, after it was revealed they were not declared in an annual declaration of business interest signed in 2014.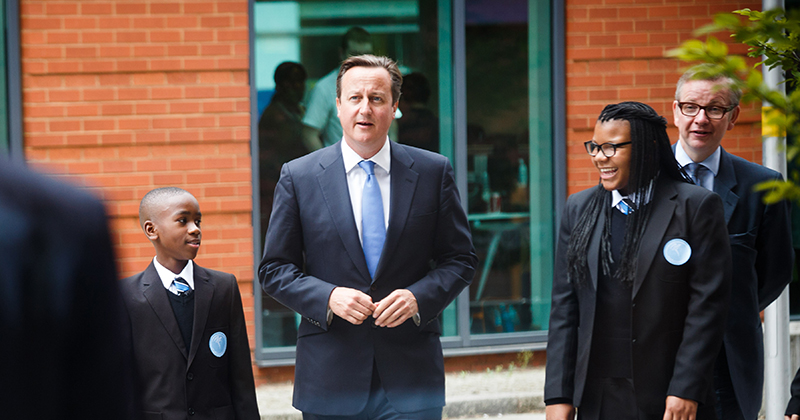 He claimed he made the omission because he believed the form only applied to discussions of his business interests in trust meetings.
"Nobody told me this was the form where that was to be declared. It was declared everywhere," Nolan said. "It's a case of filling a form in wrongly. I was daft."
Details of work by Liam Nolan Limited for the trust was also omitted from the trust's 2013-14 accounts, the panel heard. Nolan denies he breached academy funding rules, but admits breaching Charity Commission guidelines.
He also told the panel he did some consulting work for the DfE via the company.
Giving evidence today, Nolan admitted he had only "skimmed" the document and missed a "genuine error by the accounting team".
"I didn't spot the mistake and that is absolutely my fault," he said.
"I absolutely recognise that it was not in there but I signed it in good faith believing them to be correct. I absolutely regret the fact [the details] are missing from the document, more than anything, I wish they were in there."
Nolan admitted he "should have read absolutely closely and clearly every element".
The former headteacher also apologised "unreservedly" for his failure to draw up a written contract with Nexus, something he claims he did not know was needed. However, he denies he breached the academies financial handbook with this omission.
He said if he had known a written contract with Nexus was needed "we would have absolutely done it".
"We were dealing with a company we had worked with since 2007. We had a knowledge and a working relationship [with them] and it was 2015 that the EFA told us we needed a written contract."
Praise for 'fantastic' headteacher
Andrew Faux, representing Nolan, told the panel his client's actions were not dishonest, describing Nolan as a "fantastic, inspirational headteacher and absolutely rubbish accounting officer".
"For an accountant, this would be terrible, but what I ask you as a teacher regulation panel is how bad is it for a teacher."
Paxman, the presenting officer, said finances were "part and parcel of education at the highest level".
Nolan denies breaching the academies financial handbook by allowing his salary to be paid by a third party supplier and failing to disclose the payments in the trust's 2013-14 accounts, but admits breaching Charity Commission guidance and the academies accounts directions.
He also admits failing to identify conflicts of interest, but denies failing to avoid or manage those conflicts. Nolan also denies breaking academies rules by failing to secure a written contract with Nexus, but admits failing to ensure a competitive tendering policy before contracting services to the company.
The hearing continues.