A new report has revealed a deep divide in the salaries of school business managers – with the lowest earners paid just over £6.70 an hour, while their peers take home more than £75,000.
A new benchmarking report by the accountancy firm Kreston International has revealed the pay of school leaders from 500 of the academies with which it works.
It reveals a "surprising" range of school business managers' (SBM) salaries – attributed to variability over experience and qualifications.
The average salary for primary SBMs was £30,068, but individual examples collected ranged from just above the minimum wage to more than £75,000.
Stephen Morales, executive director at the National Association of School Business Management, told Schools Week the disparity was due to the different roles but single title of "school business manager".
"In some cases it may be a finance officer, but in others it may be the finance director of a multi-academy trust."
The report also found nearly one in three business managers do not have a formal accounting qualification.
But Mr Morales added: "While you need to have strong financial acumen, I'm not surprised 84 per cent did not want to become a qualified accountant. That is not necessary."
The average pay for SBMs in secondary schools was £47,607 and in multi-academy trusts was £49,368.
But again there was a wide range between individual pay, from just above £20,000 to in excess of £80,000.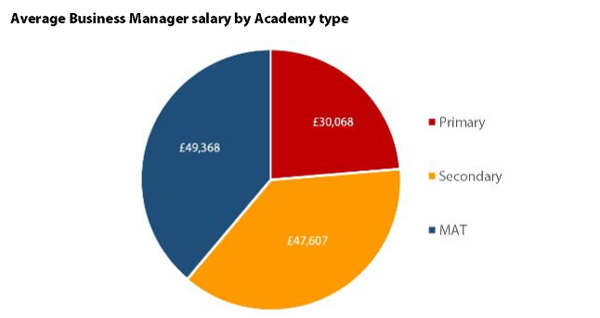 Micon Metcalfe, a school business director in south London who also trains education leaders, said the difference in pay has always been the case.
"The difficulty is there's no real agreed job description or competencies. Each school is likely to be different and SBMs might be operating at entirely different levels of accountability.
"The SBM qualification framework also didn't necessarily reflect the level of seniority or accountability a person held in their role."
Ms Metcalfe said NASBM's new professional standards for SBMs announced last year aims to address the disparity, by setting out content for continued professional development and providing a framework for qualifications.
But she added: "I also think that some schools see savings on back office salaries an easy win. There are still a lot of term-time only SBMs in the sector – who will undoubtedly be putting in the hours over their working week and probably the holidays for no pay!"
Mr Morales has called for greater consistency of what is expected from school business managers.
The report also highlights that six out of ten academies expect to run a budget deficit in the next two years.
Joe Scaife, chair of Kreston's Academies Group, said: "Academies face a wake-up call to become even more business-like in their operation and make some tough choices.
"In some cases, they will need to recruit entrepreneurial managers who can generate new revenue streams whilst leveraging the most out of existing resources."