Oxbridge colleges have been forced to reduce the number of offers made this year by as much as 15 per cent in anticipation of expected grade inflation and its impact on admissions following the cancellation of A-level exams.
Ministers are bracing for another year of higher grades after opting to cancel exams for the second year in a row following partial school closures between January and this month.
What we can't afford to do is have another bulge next year
Last year's decision to abandon the computer algorithm used to moderate centre-assessment grades resulted in an increase in the proportion of top A-level grades from around a quarter to almost 40 per cent.
This in turn created pressure on universities, with more pupils achieving the grades they needed to progress.
At Oxford and Cambridge, colleges have been forced to adjust so-called "cover ratios" – the proportion of offers made for each place available.
Universities typically make more offers than they have places, on the assumption that a proportion of applicants will fail to make the grade.
The universities already have high requirements that limit the scope to raise the entry bar and accommodation constraints prevent big rises in place numbers.
Richard Partington, a senior admissions tutor at Churchill College Cambridge, told Schools Week the university usually made 1.3 offers for every place, but had reduced this to 1.1 this year to avoid another "bulge" in numbers.
"The main problem we had from last year is we ended up with more students," said Partington. "What we can't afford to do is have another bulge next year.
"We've had to make some fewer offers to reflect the fact more students get the grades," he added, saying his college had seen a "drop of somewhere in the region of 15 per cent".
Oxford and Cambridge both admitted more pupils last year
Both of the high-ranking universities saw more students accept places in 2020.
According to its website, Cambridge had 3,866 acceptances of undergraduate offers in 2020, up from 3,528 in 2019. Oxford had 3,440 acceptances in 2020, having only admitted 3,280 undergraduates in 2019.
Schools Week understands offer rates vary between different colleges. Overall, Oxford has reported making just over 3,500 offers this year, down from almost 3,900 last year, a drop of around 9 per cent. It is understood Cambridge will make around 10 per cent fewer offers overall.
A spokesperson for St Anne's College Oxford said the college had accepted the need for a big cohort in 2020. But the college had made "slightly fewer offers than usual in certain subjects" this year, in an attempt "not to have a second huge cohort". They said they couldn't confirm exact figures, and that ratios varied depending on subject.
The college also discouraged deferrals from last year, which meant the ratio "has not decreased as dramatically as it might have done if we had already half-filled the year with 2020 entrants deferring".
Mary Curnock Cook, the former head of admissions service UCAS, said universities had not been able to use the "statistical norms" that usually allow them to "gauge the numbers of students likely to meet the conditions of their offers".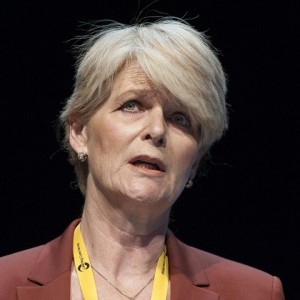 "Given the uncertainties about how many students will get which grades, it is inevitable that some universities, particularly for more selective courses, will deploy a more cautious offer-making strategy to ensure that they don't recruit beyond their capacity."
Leading unis left with less room to manoeuvre on entry requirements
Courses that demand the highest grades "cannot resort to using tougher conditions to their offers because there is no A** grade available", she warned. "Their fallback approach is likely to be making slightly fewer offers."
One Oxford insider said another problem was the "limited number of bedrooms". Both Oxford and Cambridge house first-year students in college accommodation.
The news follows reports that private schools which traditionally boast the highest number of Oxbridge offers saw a slump in numbers this year.
A study in 2018 found that eight private schools between them had as many pupils accepted to Oxbridge colleges as three-quarters of all schools.
But research by the Sunday Times found that most of the schools, including St Paul's Girls' School, King's College School, Wimbledon (KCS) and Eton College, had seen a decrease in offers this year.
Conversely, Brampton Manor Academy, a London state school, received 55 Oxbridge offers, more than the 48 received by Eton pupils.
It follows pledges by both universities to take more students from state schools and disadvantaged backgrounds. Cambridge's state school intake rose from 62.3 per cent in 2015 to 70 per cent last year, while Oxford's increased from 55.4 per cent to 68.7 per cent over the same period.
A spokesperson for Cambridge said official figures were not yet available, but said any comparison with 2020 would be "misleading".
"While Cambridge's offers may be down slightly this year we intend to admit approximately the same number of students as we did in the 2019 admissions round using a slightly lower cover ratio, in line with the majority of UK universities."
An Oxford spokesperson said it would be a "challenging year ahead for all of us, but we are aiming for our undergraduate intake this year to be stable and more reflective of previous patterns".
"The university was as proactive, flexible and accommodating as possible for students affected by the pandemic crisis in the last admissions cycle, and is determined to continue this way, supporting our applicants and working through the challenges imposed by this year's circumstances."