Osborne earmarks £30m for northern academies and careers advice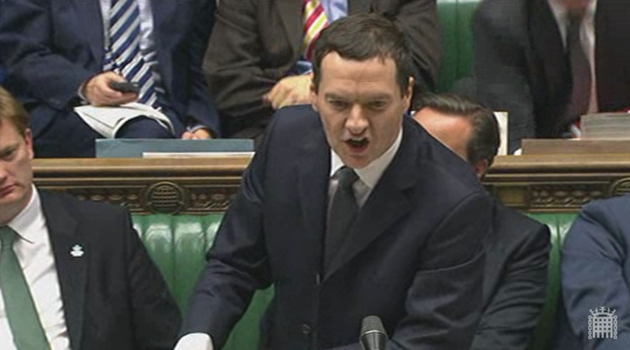 Chancellor George Osborne has announced a £30 million cash boost for education.
In his Autumn Statement, Mr Osborne said the "very best" academy chains in the north would benefit from an extra £10 million to improve standards in schools where not enough pupils achieved five A*-C GCSEs, including English and maths.
It is not yet known which academy chains and schools are in line for the money.
Mr Osborne said: "The government inherited a situation in which school standards were too low, and performance varied widely around the country.
"The academies programme is driving up standards, but too many pupils are still not achieving five GCSEs at C or above, including English and maths. Half of the poorest performing local authorities on this measure are in the north.
"The go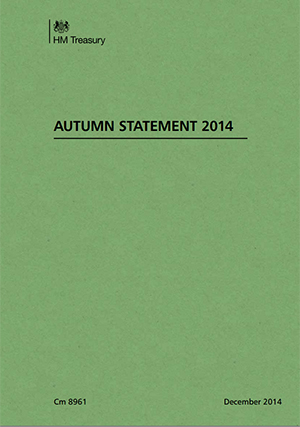 vernment is providing £10 million to support the expansion of the very best academy chains in areas of the north with the weakest provision, to drive up standards."
This summer's provisional GCSE results show 15 local authorities in the North West, North East and Yorkshire and Humber performing below the national average GCSE benchmark. Knowsley and Blackpool are the lowest performing local authorities in the country.
Russell Hobby, general secretary of the National Association of Head Teachers, said: "Whilst extra funding is always welcome, it must be ensured that the money is given to the schools that really need it most."
Careers advice will get an extra £20 million, a move welcomed by the National Careers Council (NCC). The budget documents do not reveal how the money will be spent.
In September, the NCC produced a report highlighting concerns around a lack of consistency and availability of careers guidance. For example, in one English region there were 134 careers advisory services; in another, just one.
NCC chairwoman Deirdre Hughes said: "It is great to see the government recognising that more needs to be done to support young people with career decisions.
"This is an important step in the right direction. The key will be how the funds will be used to have the greatest impact and I will be very interested to see how the plans unfold.
"It would always be good to have more money. One of our three options we gave to government to improve services was costed at £17.5 million, so £20 million is a good step."
Mr Osborne also said that he would consult on the use of umbrella companies that employed agency workers, such as supply teachers, a move welcomed by the NASUWT.
The union's general secretary, Chris Keates, said: "In an otherwise bleak Autumn Statement a tiny glimmer of light emerged for the thousands of agency workers, including supply teachers, who are an important and essential resource for schools.
"Following intense campaigning and lobbying by the NASUWT and UCATT [a union for construction workers], the coalition government appears to have finally recognised the need to examine the issue of agencies using umbrella companies to deprive workers of their rights and entitlements.
"The announcement by the chancellor that he will review umbrella companies is a very small step in the right direction."