The government has made public 27 warning notices issued to private schools that failed to meet its independent school standards. Schools Week senior reporter Alix Robertson took an in-depth look at the documents.
Religious schools: From the sublime to the ridiculous
Gender segregation, narrow curriculums and failures to prepare pupils for life in British society have been identified at nine faith private schools.
Six of the 27 schools criticised in this round were Islamic and three were orthodox Jewish.
Among them are Olive Secondary Boys and Olive Secondary Girls, two sections of an Islamic faith school in Bradford which cater to around 200 pupils. It is part of The Olive Foundation, an organisation that runs evening schools in Islamic studies. Boys and girls are taught separately by staff of their own gender.
Inspectors wrote to the school, which charges fees of £2,075 per year, after it fell from 'good' to 'inadequate' at an inspection last July. Ofsted noted it had stopped teaching Islamic studies in the school day, after "disappointing" exam results in 2016.
The watchdog found boys and girls were treated differently enough to affect personal development. Inspectors said pupils needed more opportunities to mix with different genders and the public.
The failings in this round of warning notices are endemic to the faith school sector as a whole
Boys did not get the same quality of English teaching, while girls didn't get regular opportunities for physical education. The school also did not accept pupils with special educational needs, in violation of equalities law. It was approached for comment.
Talmud Torah London, an orthodox Jewish school for boys aged five to seven in Hackney, was criticised for not preparing pupils properly for life in British society after being branded 'inadequate' by Ofsted last June.
The school opened in September 2015 as an unregistered setting, and in February 2016 was granted registration for 20 boys. It is now located in a local synagogue. Its fees were not disclosed.
Ofsted found pupils spent most of their time learning Yiddish and a 'Kodesh' religious curriculum. The 'Chol' secular curriculum was "too narrow", with "fragmentary teaching", no checks on progress and "minimal" provision for personal, social, health and economic education. The school was approached for comment.
In its new integration strategy, the government promised to beef up the action it takes against private schools that fail to meet the independent school standards, but campaigners don't believe it will work.
Private schools were warned earlier in the year that they could fail inspections if pupils are being led to believe followers of other faiths are "not worthy of respect", if different religions are not taught, or if boys and girls are taught differently because of their sex.
The DfE also drew up a voluntary code of practice to keep pupils safe in out-of-school religious settings like madrasas and yeshivas, despite opposition from faith leaders.
Jay Harman, education campaigns manager for Humanists UK, said the failings in this round of warning notices are "endemic to the faith school sector as a whole".
"Engaging in a game of faith school whack-a-mole, which deals only with problems as they arise in individual schools, can never be successful," he said, asking on the government to "show some teeth and tackle these problems at the system-wide level".
Other private faith schools written to by the DfE were Islamic schools Tayyibah Girls' School in Stamford Hill, Olive Tree School in Lewisham, Al-Furqan Community College for Boys in Birmingham, and Date Valley School in Surrey, Jewish schools Beis Soroh Schneirer and Beth Jacob Grammar School, both in Hendon, and Luton Pentecostal Church Christian Academy.
Special schools: 'A square peg for a round hole'
Leaders of private schools for excluded pupils and those with special educational needs have hit back at criticism.
Four private special schools and two alternative provision schools were issued with warning notices in the most recent round, but leaders argued Ofsted's analysis was unfair because of the unique needs of their pupils.
Hillcrest Shifnal School, a school for seven- to 19-year-olds with social, emotional, mental health and learning needs in Shropshire, received a DfE warning after a no-notice one-day inspection in September last year, triggered by a complaint.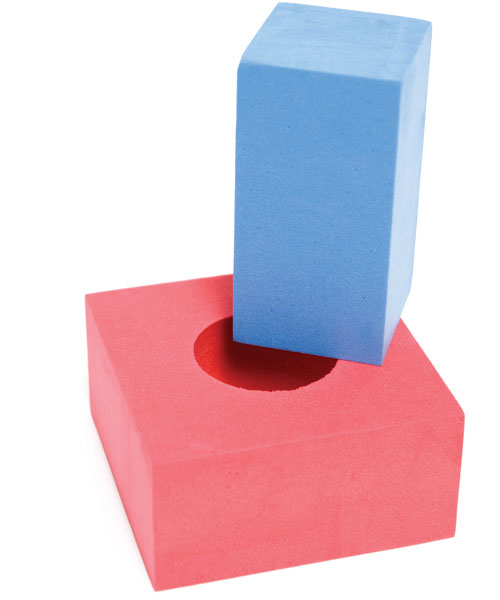 The school is part of the Hillcrest Children's Services organisation which runs six schools and is part of the Outcomes First Group, which offers care and educational services in 100 local authorities. It charges fees of up to £87,000 a year and had 42 pupils in September.
Ofsted found few schemes of work, "exceptionally weak" outcomes and poor behaviour at secondary level. Inspectors also described the school's environment as "sombre and uninviting". A room for agitated secondary pupils to calm down in resembled an "unfurnished prison cell".
However, according to a spokesperson, a new headteacher started in January and has made changes based on an action plan developed with the DfE.
A therapeutically trained behaviour coach has also been appointed.
Running Deer, a special school for eight- to 16-year-olds at risk of exclusion in Devon received a warning notice after it was rated 'inadequate' during its first Ofsted inspection last September.
It converted from a community development organisation to a registered school in May 2016, but Ofsted said the process had "not been fully thought through". Teaching staff lacked the skills needed "to secure effective learning".
Running Deer, which charges £52,000 per year and offers opportunities such as survival skills, equine therapy and conservation activities, had no admissions or first-aid policy and had been operating across two sites without notifying the DfE.
Our students have come away from a system that crams in 12 or so subjects, they can't cope with it
However, Joanna Winterburn, the school's managing director, said meeting the standards was "a bit like trying to fit a square peg into a round hole" for a small, specialist organisation.
"Since our inspection we have been working very hard to meet the independent school standards. We know that the work with our students makes a real and lasting difference and we hope that we can be a good school."
Schoolhouse Education in Greenwich provides alternative provision for excluded 14- to 16-year-olds. Pupils are referred by the local authority, which covers the costs, and all have special educational or behavioural needs or disabilities.
Ofsted rated the school 'inadequate' across the board last year. It was not teaching science, history or geography GCSE, and afternoon games sessions were taught by an unqualified staff member.
Limited progress, poor attendance and a lack of punctuality were criticised.
Lynda Smith, head of the school, said the report was "an absolute shock". She attempted to challenge the outcome but was unsuccessful. "I believe genuinely that it was a flawed report," she said.
"Our students have come away from a system that crams in 12 or so subjects, they can't cope with it. The standards need to be adjusted to take into account the type of young people we work with."
Smith added that the inspector had seen the PE tutor's DBS check documents.
Warning notices were also issued to Hope House School in Barnsley, Westfield House School in Norfolk, and CACFO UK Education Centre in Croydon.
Huge variations in fee structures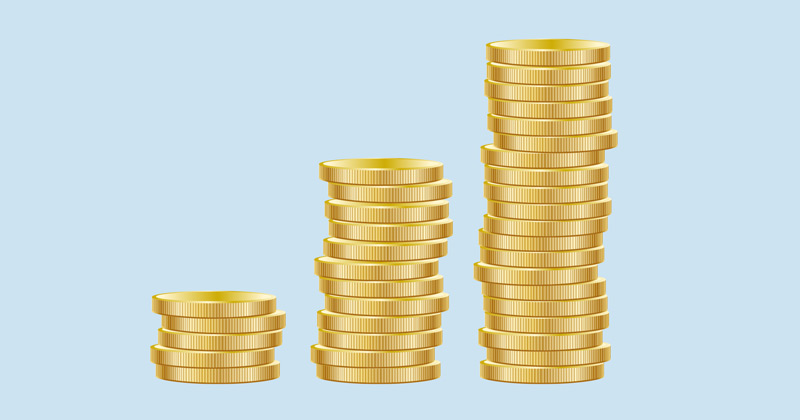 The fees charged by private schools in the latest round of warning notices vary from less than £2,000 to more than £85,000.
Fig Tree Primary School, a low-cost primary in Nottingham with an "Islamic religious character" and only around 50 pupils costs just £1,800 a year. At the other end of the scale, the Hillcrest Shifnal School in Shropshire charges up to whopping £87,000.
Fig Tree, which was rated 'inadequate' across the board in 2017, is not the first private school with comparatively low fees. In February 2017, Professor James Tooley caused a stir with his plans to establish The Independent Grammar School: Durham, a "no-frills" private school charging just £2,700 a year.
At the time, Tooley told Schools Week it would provide "really sound grammar school-type education" but pupils would forego perks like "Olympic swimming pools".
That same month, Janet Downs from the Local Schools Network argued that smaller, cheaper private schools are actually more likely to be rated poorly by Ofsted, and are also often in worse buildings.
Leaders lacked the training, expertise or time to fulfil safeguarding responsibilities
Ofsted's assessment of Fig Tree Primary found that its buildings are "in a poor state of repair", with loose ceiling tiles, damp, mould, and unsafe electrical sockets. "Many urgent repairs are needed and pupils' health and welfare are at risk," the regulator said at the time.
It had no medical room and leaders lacked the "training, expertise or time" to fulfil safeguarding responsibilities.
Dr Humaira Latif said the inspection happened at a tricky time. The school had an acting headteacher who had only been in role for a couple of weeks. Since then Latif has taken charge permanently. "It was difficult for her to showcase our strengths," she said.
Maintenance work was planned for the upcoming holidays, including preparing a medical room and refurbishing toilets.
Since Ofsted's visit, external reviews of governance, health and safety and safeguarding have taken place and staff have received more training.
Latif acknowledged finances are "a big contributor" to the school's challenges: "We are limited with our resources; our material as well as man power."
Of the 27 schools in the latest wave of published notices, Olive Secondary charged the second lowest fees, at £2,075 per year, ahead of Tayyibah Girls' School, which charged £2,670. Both are Muslim schools located in Bradford and London.
Higher fees are generally charged by special schools. Running Deer in Devon, where staff work one-to-one with pupils, charges £52,000 a year.
Joanna Winterburn, its managing director, said this depends on the needs of the pupil: "In some cases, we charge more if higher/intensive support is required."
Hillcrest Shifnal School told Schools Week it has "no standardised fee", and charges different amounts based on individual pupils' needs.