Ofsted will use results from this year's SATs and GCSEs to judge the impact of school curriculums, the government has confirmed today.
The Department for Education today published a new update for primary and secondary accountability measures in 2021-22.
It informs schools that the government will provide both key stage 2 and key stage 4 data to Ofsted to go into the Inspection Data Summary Report (IDSR).
This will "inform inspection activity under the Quality of Education judgement, for
example, on the impact of curriculum decisions".
But the guidance adds inspectors will be "sensitive in their use of this data".
"Inspectors will be clear that 2021/22 data is not comparable with earlier years and aware of the caveats on the data due to the changes to the methodology outlined in this document and the uneven impact of the pandemic on pupils and schools."
Use of data 'makes no sense whatsoever'
But Geoff Barton, general secretary of the Association of School and College Leaders (ASCL) has warned it "makes no sense whatsoever" for Ofsted to use this data.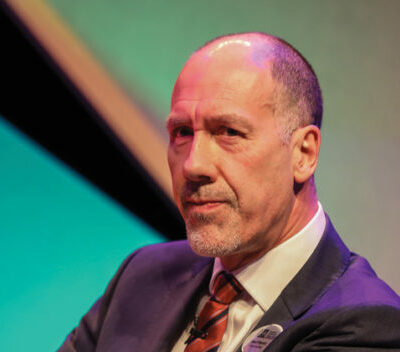 He explained: "The pandemic has had a prolonged and serious impact on schools and has done so to a greatly varying extent with some schools more badly affected by staff and pupil absence than others.
"This means that there cannot possibly be a level playing field in results from tests and exams and it is unfair and potentially damaging to judge schools on the basis of this data."
DfE statistics released this week show that pupils missed 270 million days learning in school due to Covid in 2020-21.
The disruption has continued throughout the current school year with spikes in absences occurring as the more transmissible Omicron variant ripped through schools.
This week the DfE's latest attendance survey data revealed that the number of pupils missing school due to Covid has more than tripled in just a fortnight – with almost one in ten teachers absent nationally.
On March 17, 202,000 pupils – 2.5 per cent of the pupil population – were absent for Covid-related reasons.
Barton added: "It is all very well to say that inspectors will be sensitive to the use of the data and will be aware of the uneven impact of the pandemic, but if the data is that unreliable it would surely make more sense not to use it at all."
An Ofsted spokesperson said it did not base judgements on "exam results, test scores or other data".
"We use data as the starting point for inspections, to inform our discussions with school leaders where we unpick what they are teaching children and how they are running their school. We will be particularly careful when considering this year's data, given the impact of COVID."
A DfE spokesperson said it is "important that Ofsted, trusts and local authorities have access to this year's results data in order to support schools where needed" and clarified that the watchdog's judgements will "not be based on any single piece of data and will consider a range of evidence".