The schools watchdog is consulting on plans to give some schools subject to "short inspections" more than two years to prepare for a follow-up visit, and has abandoned plans for a maximum gap of 15 days.
Ofsted has proposed changes to the way it converts short inspections for schools previously rated as 'good' into full inspections, and has ditched its proposal for a maximum 15-working-day gap between short and full inspections, which it announced earlier this year.
Instead, schools that do not have serious safeguarding and behaviour issues will be given "typically one to two years" before they are reinspected, even if they are at risk of being downgraded from a "good" grade.
They will in effect be creating an unofficial additional rating which will confuse parents and disrupt school leaders' efforts to improve their schools
Ofsted believesthe change will give schools more time to improve using"detailed feedback" from a short inspection, but some school leaders are wary that it will create a confusing "unofficial rating" and leave a "cloud of uncertainty".
Short inspections for schools that were rated 'good' at their previous inspection were launched in September 2015, and typically last one or two days.
Under the current system, a lead inspector can call for a full inspection when they feel a school may not keep its rating, or where it could improve to 'outstanding'.
This happens in around a third of cases, and a full inspection is conducted within 48 hours, but under the new plans inspectors will only call for an immediate full inspection if they have safeguarding or behaviour concerns.
Schools where the standard of education "remains acceptable" will not be subject to immediate follow-ups, even if inspectors are not confident that a school is still 'good'.
In these instances, Ofsted will publish a letter, "setting out the school's strengths and areas for improvement", which will be followed by a full inspection within two years – or longer under certain circumstances.
Ofsted said this gives schools time to "address any weaknesses and seek support from appropriate bodies", allowing 'good' ratings to stand in the meantime.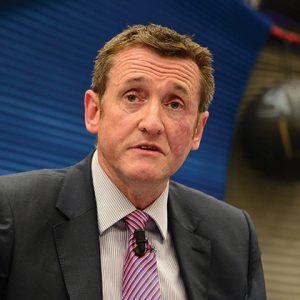 The same approach will be applied to schools that inspectors believe could improve to 'outstanding', but "requests for early inspections will be considered" for those institutions.
"Under the new proposals, 'good' schools will get detailed feedback on their strengths and weaknesses, and they'll have more time to improve following a short inspection" said the watchdog's national director of education, Sean Harford. "In this way, we hope to catch schools before they fall."
The headteachers' union, the NAHT, has criticised the proposals, claiming it will "in effect" create an "unofficial additional rating" which will "confuse parents and disrupt school leaders' efforts to improve their schools".
"For the most part, parents, staff and governors understand the current four ratings," said Nick Brook, the NAHT's general secretary. "If, after a one-day visit, inspectors are not able to determine that a school is still 'good', they will now mark it out for reinspection."
He said the fact that schools would then potentially not be inspected for up to three years would mean "an unacceptably long delay".
"A cloud of uncertainty will linger over the school until Ofsted can arrange a return," he warned.
But the Association of School and College Leaders has welcomed the approach
"It's our view that there is a potential benefit in introducing an interval between the two inspections," said ASCL inspections specialist Stephen Rollett. "It would give schools the opportunity to recover from the initial shock of conversion and prepare themselves for the full inspection."
A consultation on the proposals opens today and will run until November 8. If approved, the changes will take effect next spring.