Ofsted inspectors have been accused of "fatally neglecting" the scrutiny of PSHE and sex education in schools after a study found the two subjects were rarely mentioned in inspection reports.
Analysis by the British Humanists Association of more than 2,000 inspection reports shows sex and relationships education was mentioned in just 1 per cent of cases, while PSHE was mentioned in 14 per cent of reports.
This compares to subjects like history, mentioned in 36 per cent of reports and music, referenced in 31 per cent.
The attention given to PSHE by inspectors is entirely commensurate with the importance ascribed to it by government
But the BHA has placed the blame for the alleged oversight at the door of the Department for Education, and called for a statutory footing for the two subjects.
The teaching of sex and relationships education is currently only compulsory in local authority-maintained schools through the science curriculum. It does not have to be taught by academies, and PSHE is not a compulsory subject for any schools.
Ofsted inspectors have been required to place a greater emphasis on the importance of the personal development, behaviour, and welfare of pupils since 2015, but are not required to report specifically on the quality of PSHE and sex education.
Ministers are currently working on plans to shake up the teaching of SRE and PSHE, but have been accused of dragging their feet.
Andrew Copson, the chief executive of the BHA, said it was "wrong" to blame Ofsted because the attention given to PSHE by inspectors reflected the government's approach.
"The fact is that the attention given to PSHE by inspectors is entirely commensurate with the importance ascribed to it by government.
"Ofsted certainly has an important role to play when it comes to PSHE, as it does in other subjects, but the only way that PSHE and SRE will meaningfully improve is if the subject is afforded the statutory status it deserves.
"Only then can we properly ensure that children are being equipped with the knowledge and skills they need to stay healthy, happy, and safe."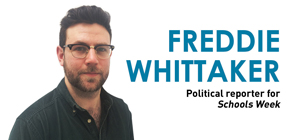 A spokesperson for Ofsted said inspectors always assess how well schools provide "a broad and balanced curriculum", and grade them based on their "promotion of children's personal development, behaviour and welfare".
"As part of this, inspectors will gather evidence about personal, social, health, and economic education, as well as sex and relationships education. And they evaluate how successfully the school is supporting children's understanding of how to keep themselves safe and healthy."
According to the BHA's research, just 1 per cent of reports mentioned issues related to gender and two of more than 2,000 reports made reference to the issue of consent – seen as a critical part of modern sex education.
Homophobic, biphobic, and transphobic bullying was addressed in just 14 per cent of reports, and there was only one mention of HIV/AIDS.
Ian Green, the chief executive of the health charity the Terrence Higgins Trust, said he was "particularly dismayed" to learn that HIV was only mentioned once, and said recent research by the trust found sex education is "infrequent, low quality and almost never covers consent, LGBT sex and relationships, or gender".
"Schools are not being held to account for the devastating impact this will have on young people's mental and sexual health," he said.
A government spokesperson said high-quality education on sex and relationships is "a vital part of preparing young people for success in adult life".
"We are actively considering what further steps we could take to improve the quality and accessibility of sex and relationships education."