Ofsted chair David Hoare is stepping down from his position with immediate effect, the education watchdog has confirmed.
An Ofsted spokesperson told FE Week, Schools Week's sister paper, this morning that senior non-executive board member James Kempton has agreed to take on the role of chair on an interim basis — while Justine Greening, the education secretary, starts the process of appointing a permanent successor to Hoare.
It comes less than a month after he provoked outrage by reportedly describing the Isle of Wight as a white ghetto where there has been inbreeding.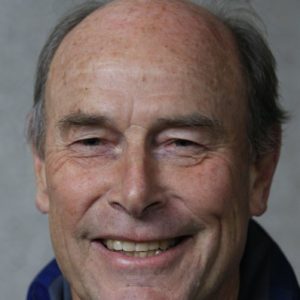 Hoare (pictured right) said: "I have today informed the secretary of state that I will be resigning from my position as chair with immediate effect.
"It has been a great privilege to chair the Ofsted board for the past two years. I am pleased that the organisation now has an excellent board in place with expertise across all of our remit areas, including early years and FE.
"I am also pleased that Ofsted has recruited a strong new chief inspector, Amanda Spielman, who is due to take over from Sir Michael [Wilshaw] in January."
Hoare's comments about the Isle of Wight were made during the Teach First conference at the end of July.
He is also understood to have upset senior colleagues with his outspoken comments about who should be Ofsted's next chief inspector.
Hoare reportedly said he "did not want a teacher" to take on the role, as he was looking for someone who would understand "the issues".
This followed the announcement on July 19 that Spielman, Ofqual chair, who has no teaching experience, had been officially appointed as Wilshaw's successor.
Hoare also reflected today on improvements with the inspectorate during his time as chair.
He said: "We have been able to agree the strategic priorities for Ofsted, focusing on improving the life chances for the disadvantaged children of our country.
"I will miss working with an excellent team, making a real difference."