The CfBT multi-academy trust has appointed a senior director from Oasis Community Learning as its new chief executive, with his brief to lead recently-revealed expansion plans after the trust's spell on the government's 'pause list'.
Andy Yarrow has been appointed to lead the CfBT Schools Trust (CST) from mid-March after three and a half years the Oasis academy trust's regional director for London and the south east of England. He replaces Chris Tweedale, who became the chief executive of Aldridge Education last year.
According to CST's board, Yarrow has been appointed to lead the organisation through its next phase of development, which follows a period in which it has faced problems with school performance and variable improvement.
Schools Week revealed last month the trust was eyeing expansion again after being placed on the government's list of sponsors banned from taking over new schools.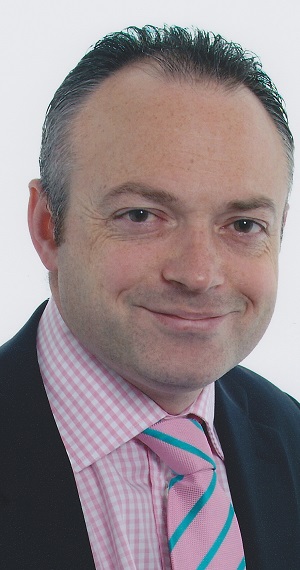 CfBT, which is sponsored by the Education Development Trust, was told by Ofsted in 2015 that it had grown too quickly with a lack of strategy, although at the time Tweedale blamed this on the government's 'quantity, quantity, quantity' approach to academy sponsorship.
Last February, the chain announced it was pulling out of three schools to allow more local trusts to take over after failing to drive "rapid enough" improvement. It is currently responsible for eight primary academies, four secondary academies and four free schools.
Yarrow's appointment appears to have been backed by his previous employer, in a sign that trusts are beginning to collaborate more closely over the movement of key personnel.
In a statement issued by CfBT on his behalf, Oasis chief executive John Murphy said Yarrow had "had a hugely positive impact" on the "direction and development" of his organisation, and wished him "all the very best in his exciting new role".
The tone of the announcement is similar to that made by the REAch2 trust last October when its East Anglia regional director Simon Wood joined the Seckford Foundation Free School Trust as a non-executive director.
At the time, REAch2 described the move as an example of its "collaborative approach in the local community, sharing expertise and experience with other schools".
Before he joined Oasis in 2013, Yarrow was the founding principal of Chelsea Academy and headteacher at Hornsey School for Girls in Haringey.
He said he was "absolutely thrilled" to be given the opportunity to serve as the new boss of CfBT, which he said was clearly "an organisation with strong values, dedicated staff, great schools and immense potential".
"I am looking forward to working alongside headteachers, staff and stakeholders to develop the Trust's vision and strategy for growth and further improvement and am hugely excited about the journey ahead."
Heather Dawson, who chairs the trust, said Yarrow had an "impressive track record in school improvement", and is "the right person to lead CST through its next phase of development".