Kevin Courtney, the general secretary of the National Union of Teachers, says it would be an "absolute and total disgrace" if the government does not respond to its national funding formula consultation before the election.
Theresa May's announcement that there will be a snap general election on June 8 has cast doubts on whether the government will set out its final plans for the funding formula before Britain goes to the polls.
The government has published initial figures for how much funding each school would gain or lose based on its draft formula from 2018. But final settlements hinge on formula changes the government may choose to introduce following a consultation, which ended in March.
Justine Greening, the education secretary, recently wrote to the NUT, outlining plans to respond to the NFF consultation "in the summer", but Courtney has demanded that its response comes before June 8, and threatened industrial action if the final proposals take even more cash from certain areas.
It would be an absolute and total disgrace if this were not public before the election
At its conference in Cardiff this weekend, the NUT voted to take steps towards regional strikes over school funding in the summer term, based on a pre-existing ballot of its members.
In his keynote speech this afternoon, Courtney warned that if the new formula was going to be used to determine budget allocations from next April, it "can't be long delayed".
He said any response would be "closely watched" by the union, adding: "It would be an absolute and total disgrace if this were not public before the election. Parents deserve to know what they are voting for".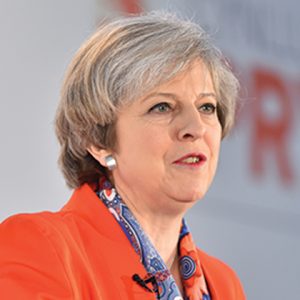 Courtney also pledged to put school funding "at the centre" of the NUT's campaigning in the run-up to the election, and said teachers needed to challenge "half-truths" about funding.
"They are continually saying we've got more teachers than we've ever had before. And they're right. But they don't tell you that we've got even more children than we've ever had before and there aren't enough teachers to go around.
"They tell you that the school budget is higher than it's ever been before, and they're right but see my previous point. There are even more children than ever before."
He accused the government of breaking its 2015 manifesto commitment to "protect the money following your child into school", and said his union would be "consciously and urgently planning a focussed intervention on school funding", including putting pressure on all election candidates to oppose school cuts.
He urged delegates to "take the passion the anger the determination from this conference back to your associations we need to win for every child".
"Make school funding the centre of this election campaign. Demand that every candidate in every constituency and pledges. No cuts to schools in their constituency or elsewhere."
The government hopes its national funding formula will address historic variations between different parts of the country, but a lack of additional money in the overall education pot means some schools will lose money, while others gain.
Speaking in parliament last December, Greening said the proposals would mean that all schools and local areas "receive a consistent and fair share of the schools budget, so that they can have the best possible chance to give every child the opportunity to reach their full potential".