Hundreds more local authority maintained schools had a budget deficit in 2016-17 than the year before, new data from the government has revealed.
In 2016-17, 1,461 maintained schools ran a deficit revenue balance, up from 1,000 in 2015-16, a rise of 46 per cent.
The proportion of maintained schools with a deficit also rose, from 6 per cent last year to 9.1 per cent this year.
A higher proportion of secondary schools are in deficit than primary schools.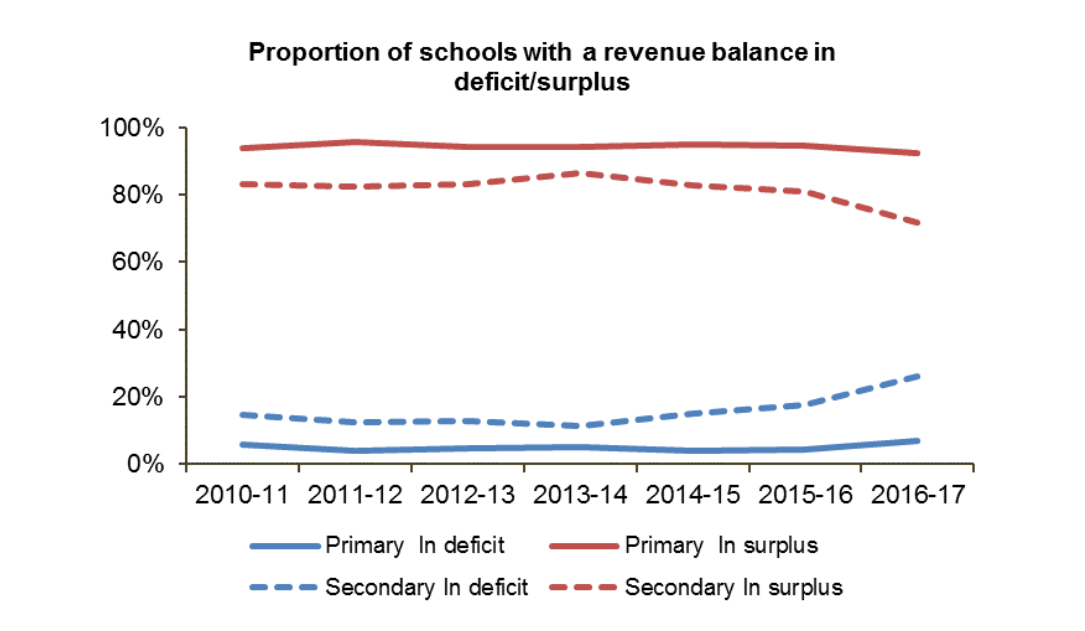 At the same time, the number of schools running a surplus has decreased from 15,621, equivalent to 93.2 per cent, in 2015-16, to 14,498, or 90 per cent, this year.
Spending by councils on schools continues to slump as more and more schools are converted into academies. In 2016-17, councils spent £28.1 billion on schools, compared to £29 billion in 2015-16, a drop of more than 3 per cent.