The new government-funded Institute of Teaching has been branded as another example of the "Gibb-isation of education".
The Department for Education announced on Saturday that it would establish a new provider to deliver initial teacher training, the government's early career framework for new teachers and national professional qualifications for more experienced staff.
The institute, which will be set up with some of the £22 million allocated at the spending review for improving teacher quality, will be run by a third party after a tender process this year, and deliver its first courses from next September.
The government said the institute would attempt to replicate the approach of schools that "combine high standards of pupil behaviour and discipline with a broad knowledge-based and ambitious curriculum".
But one leader, who wanted to remain anonymous, said the institute was "part of the Gibb-isation of education as we know it", pointing to schools minister Nick Gibb's vocal support for knowledge-rich curriculums and strict behaviour policies.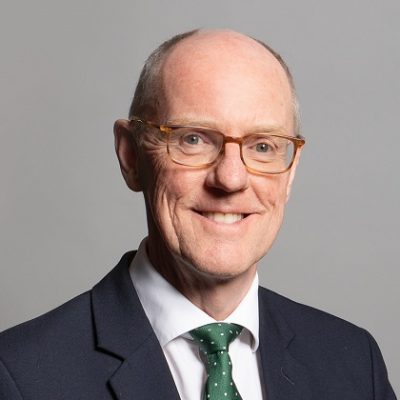 Andy Mellor, a former headteacher and president of the NAHT who now leads the Blackpool Teaching School, said there seemed to be "no obvious rationale" for the decision.
Latest figures show Ofsted rated all ITT settings 'good' or 'outstanding'.
Mellor said he was concerned that the DfE's minister-led view of teaching was cited as "evidence-informed but feels ideologically driven".
However, Emma Hollis, from the National Association of School-Based Initial Teacher Trainers, said her organisation "broadly welcomed" the new institute's "focus on evidence-based approaches in teacher education, as this will further support high-quality ITT".
'Lifelong training' across four campuses
The government said the new institute would provide "lifelong training and development for teachers" through "at least four regional campuses".
The training was "likely to be delivered through a blend of online, face-to-face and school-based means".
At its full capacity, it is expected to train about 1,000 trainees, 2,000 early career teachers, 2,000 mentors and 1,000 national professional qualification participants each year.
But James Noble-Rogers, the chief executive of the Universities Council for the Education of Teachers, said it would "not lead to a net increase in new teachers as those recruited would simply be taken from existing high-quality providers, potentially threatening their viability".
The announcement comes during a period of large-scale upheaval in initial teacher training.
The DfE's recruitment and retention strategy, published in 2019, pledged a raft of measures, including more off-timetable support for new teachers.
A new ITT framework was also published later that year, which set out a minimum entitlement for trainee teachers and placed a duty on providers and their partner schools to meet this entitlement.
Gavin Williamson, the education secretary, said the best schools "combine high standards of pupil behaviour and discipline with a broad knowledge-based and ambitious curriculum, so that every child can learn and flourish".
"Our new Institute of Teaching will help equip all teachers to deliver an education like this, by training them in the best, evidence-based practices."
Organisations interesting in running the new institute will be invited to bid early this year, with a contract expected to be awarded later in the year.
The institute will be funded "in the same way, and to the same level, as other providers in the market", with ITT delivery funded through tuition fees and bursaries, while ECF and NPQ delivery will be funded by the DfE on a "per-participant basis".