The National Education Union has launched a website to show the Covid infection rate around individual schools.
The Covid-19 Map for Schools website allows anyone to search for their local school and see government data on the number of cases in the area, and whether it's on a local "watchlist". The union said today nearly 6,000 schools are in areas with coronavirus interventions.
The website has links to the NEU's guidance, and will also encourage people to write to their MP to demand better access to testing for school staff and pupils.
"The government has in recent weeks done something really good, it's massively increased the amount of data available about local Covid cases," said Kevin Courtney, joint general secretary of the union, during an online press conference earlier today.
"We think that's very welcome and it's useful to all public health efforts. But it isn't easily available, and our website makes it very much more easily available than any of the other websites that we've seen."
Courtney said that for "much of the country", the map "offers reassurance that cases are quite low", but in other areas where cases are higher it "reinforces the public health messaging" from councils, government and headteachers.
According to the website, it is "part of the NEU's campaign to keep [schools] safe".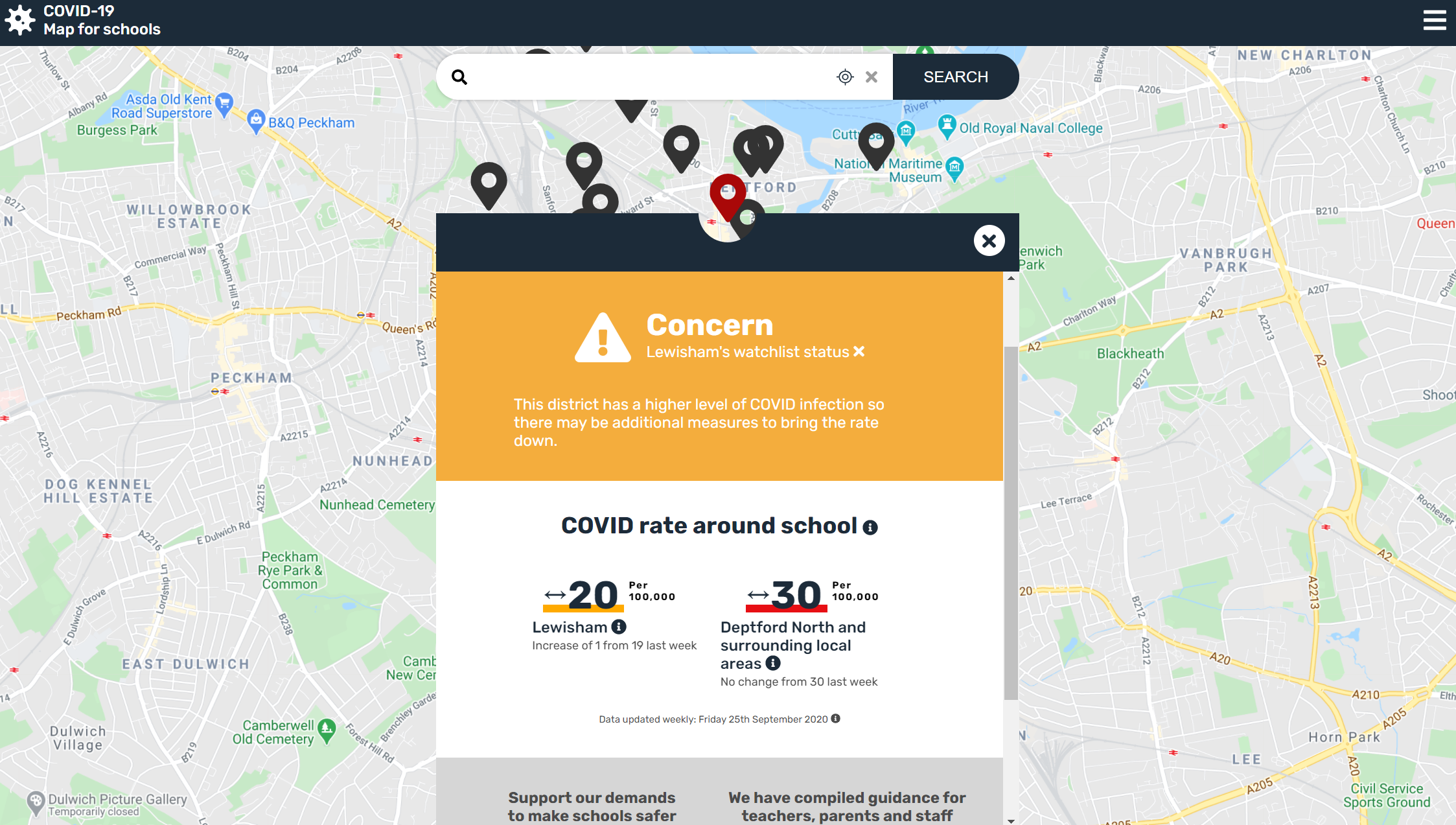 "It includes accurate information about the Covid rate in the areas around a school, which is updated weekly. The website provides campaign steps that parents, carers and school staff can take to support the union's asks of the government to make schools and colleges safer."
In areas where cases are higher, the NEU says the website "will support headteachers in encouraging parents and other visitors to the school site to maintain social distancing and hygiene".
"However, the government needs to take more action to keep our schools as safe as possible," it adds.
"On the website we ask parents, carers and school staff to support our demands that the Government shows that it can keep the virus under control and get the R rate to below 1 again, and to take other necessary steps to keep schools and colleges safe."