Teachers will walk out of classrooms on July 5 after nine in ten voted in favour of strike action, the National Union of Teachers (NUT) has announced today.
NUT members agreed to ballot teachers at its annual conference in March. The walkout next month will demand increased "funding to schools and education, guarantee terms and conditions in all types of schools, and to resume negotiations on teacher contracts to allow workload to be addressed".
The strike will coincide with the publication of key stage 2 SATs results.
Just over 50,000 teachers voted in the NUT's ballot, a turnout of 24.5 per cent of its 210,000 members; 91.7% voted in favour of strike action.
New strike ballot rules, under the Trade Union Act, which received Royal Assent last month, will, in the future, prevent action taking place unless 40 per cent of eligible members vote in favour of action.
In March, education secretary Nicky Morgan released the government's recommendations in response to the Workload Challenge.
Other unions, such as the Association of Teachers and Lecturers, are still contemplating strike action, after voting in favour of considering industrial action at conferences earlier this year.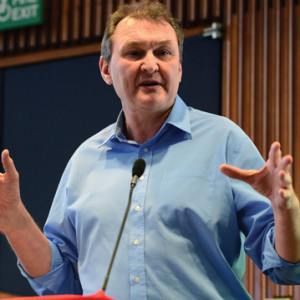 Kevin Courtney, (left) acting general secretary of the NUT, said: "The NUT is not taking action lightly. In light of the huge funding cuts to schools, worsening terms and conditions, and unmanageable and exhausting workloads, teachers cannot be expected to go on without significant change."
Courtney said funding cuts had led to increasing class sizes, a cut in subject choices for pupils and "less individual attention" for children. He also said teachers and support staff were being made redundant, or not replaced when they left.
He added: "There is already a teacher recruitment and retention crisis in our schools. Without significant change to the pay and working condition of teachers, this will simply deepen. We know that many parents share our concerns."
He called on education secretary Nicky Morgan to "engage properly" with teachers and negotiate with the unions, saying: "These problems are of the government's own making and it is time they addressed them before the education system in England falls apart at the seams."
The Department for Education provided a statement on its blog, which urged the NUT "not to proceed" with the strike and "resolve pay disputes at the negotiating table rather than playing politics with children's futures".
A spokesperson said: "It is disappointing the National Union of Teachers has chosen to take unnecessary and damaging strike action, which less than a quarter of its members voted for. It is even more disappointing when we have offered and committed to formal talks between ministers and the unions to address their concerns about pay."