The Muslim Council of Britain has defended church schools' record on the admission of Muslim pupils amid claims the schools are "not as inclusive as is claimed".
The British Humanist Association (BHA) has released analysis claiming that only a third of Church of England and Catholic schools in areas where most young people identify as Muslims have a Muslim-majority intake.
But the Church of England accused the BHA of attempting to contrast a "purely anecdotal figure" with official census statistics. and the Muslim Council of Britain (MCB) has intervened in the growing dispute, welcoming the church's "openness" to encouraging Muslim children to take up places in its schools.
Now, the Muslim Council of Britain (MCB) has intervened in the growing dispute, welcoming the church's "openness" in encouraging Muslim attendance at the schools.
The Sunday Times reported last month that Muslim pupils outnumbered those of a Christian faith in 35 Church of England and Catholic schools in England, which was held up by some as evidence of church schools' inclusivity.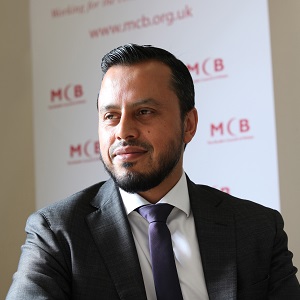 However, BHA analysis of census data found there are 139 schools with a Christian ethos (66 Church of England and 73 Catholic) in areas where the majority of young people identify as Muslims. If contrasted with the Sunday Times figures, this would suggest only a third of schools in Muslim-majority areas are reflecting their local population.
Jay Harman, the association's education campaigner, accused church groups of promoting the "false" idea that schools can be inclusive of all children despite a distinctive religious ethos in order to "extend and strengthen their control over state-funded services like schools".
"Their latest dubious claims – refuted today – are just the latest tactics in the same old strategy," he said.
Harun Khan, the MCB's general secretary, said he himself had benefited from a church school education and found "many common values with my faith, such as respect of the sacred".
He also said that he recognised that faith schools existed in the first place "to cater for the faith communities they represent", and said his organisation respects "the need to provide places to those who subscribe to the faith ethos of the particular school".
"Our position is that every school should have a healthy mix of diverse socio-religious intake in order for pupils to grow up in an environment that is reflective of the diversity of our country today.
"I am sure that schools with a religious ethos can contribute to better understanding and appreciation of different cultures and points of view amongst young persons."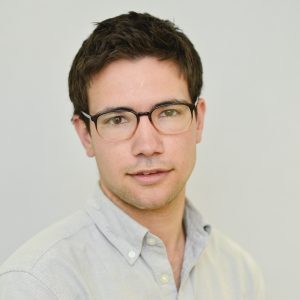 Religious groups are also facing a battle with the government over its plans for sex and relationships education, to become compulsory in all secondary schools from 2019.
But the BHA criticised a loophole allowing faith schools to retain their right to teach the subject "according to the tenets of their faith" arguing that children's access to information should not be dependent on their religious background.
It also follows the government considering responses to proposals on lifting the current cap on faith-based admissions in oversubscribed free schools.
Harman said the BHA would continue challenging what he described as "misleading and anecdotal claims" of religious organisations in relation to their schools, and present the "very clear evidence that faith schools are and always have been divisive and discriminatory".
But Nigel Genders, the Church of England's education officer, rejected the BHA's latest analysis, before stating his organisation did not routinely record children's religious background on entry and saying he was "not aware of any robust research on the religious make-up of Church of England schools".
He accused the BHA of "attempting to contrast a purely anecdotal figure calculated by a Sunday newspaper with entirely separate census statistics", and said it was "simply incorrect" to say that the analysis called into question the fact that Muslim children are welcome in church schools.
According to statistics provided by the Catholic Education Service, Muslim pupils make up almost 10 per cent of all non-Catholic pupils in its 2,200 schools in England in Wales.
Save
Save