The stage musical Wicked has been voted the best theatre production for schools in the 2016 School Travel Awards.
The awards, which are voted on by teachers and education visit coordinators, aim to showcase the best venues, attractions and companies for school trips.
Teachers nominated Wicked as a production that "excites, inspires and entertains". It was also recognised as having a message that students could relate to, as well as supporting subject teaching with drama workshops and downloadable lesson plans.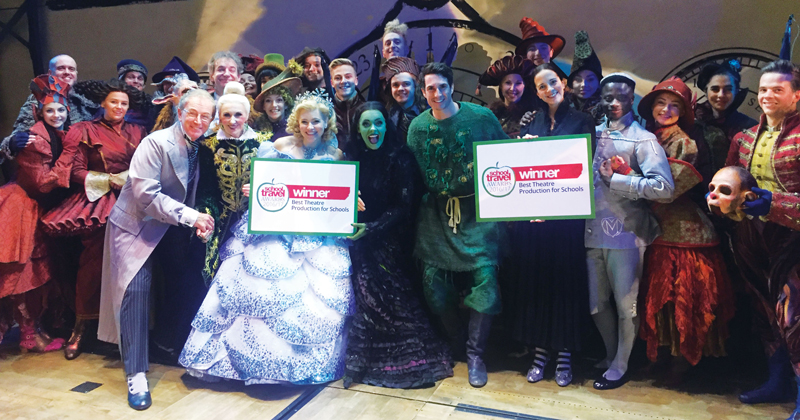 The production, now in its tenth year at the Apollo theatre in London, tells the "untold" backstory of the famous witches from The Wizard of Oz.
Christopher Warner, director of The ArtsLink, which manages Wicked's education programme, said: "We are honoured to accept this accolade. Going to watch live theatre is a really important educational experience in its own right. What Wicked offers students from key stage 2 through to A-level, is the opportunity to celebrate difference, as well as study incredible storytelling, stagecraft and performance."
Featured image: The cast of Wicked with their award