On Radio Four this morning, Education secretary Nicky Morgan said free schools were a "huge success story" and the Government's announcement of 500 more of them would benefit education standards. Labour's Tristram Hunt said they had "left primary school places in crisis".
Speaking on the Today programme, Ms Morgan ruled out encouraging schools to run "for-profit" if the Conservatives are in power after the election, saying the idea made her "very uncomfortable".
"Yes I can rule it out, I think having for profit education is something that would make me feel very uncomfortable and it is not something that is needed. We have excellent sponsors like charities and others or parent groups wanting to run schools and they are doing an excellent job up and down the country," she said.
Her comments coincided with the release of a Policy Exchange report claiming that free schools have improved standards in nearby poorly performing schools.
She told listeners that the free school programme had been "accelerated right through this parliament" and that of those free schools that had been inspected, "70% have been rated good or outstanding".
If parents and others are not happy with the places offered in the local area, or there are insufficient places, she said "then free schools are a very important part of the mix".
Ms Morgan also claimed that free schools were collaborating with other schools and that this was increasing.
She added that free schools "having an important effect on collaboration, raising standards in nearby schools and I think further work will need to be done".
But she also said she was not promoting all schools to move towards being an academy. "I want each school to make the right choice for them."
She continued: "I do believe in trusting heads and teachers, which is at the heart of our whole plan for education this parliament  – which means having yes, more academies, more free schools – these are schools where money comes direct from the department to the schools and is run by those who know the children best, who know education best".
SHADOW EDUCATION SECRETARY TRISTRAM HUNT'S  RESPONSE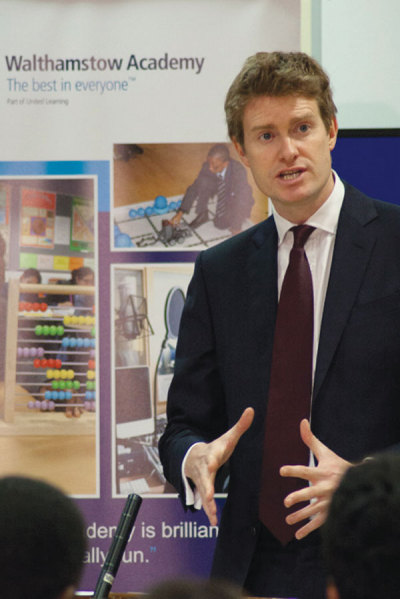 Speaking on BBC News, Tristram Hunt said free schools "were not raising standards".
Parents and carers will receive letters on April 15 informing them if their children has a place at their chosen primary school. Mr Hunt said parents would be "shocked to know they have trouble getting their kid into a primary school, (and that) this Government is putting more money into areas where there are surplus places".
On class sizes, he said that the "reason we have so many kids educated in class sizes over 30 is (because) the Government has raided the budget to build schools in areas in high demand to fund the free school project. These free schools are not raising standards."
What parents want, according to Mr Hunt. "is a good local school with a qualified teacher, a great head teacher, teaching that kid something new every day".
He added: "What we have seen is both falling standards in so many of these schools… and what we also know is that we have got a primary places crisis because they are putting money into the wrong areas."
Parents and teachers should be able to set up new schools, he said: "But we want it to be in areas of need, we want the money to be put into areas where we need to create new institutions.
He said Labour wanted "some transparency and accountability about the finances" of free schools: "It's very difficult to know how much these schools are costing. We have seen £250m wasted on providing free school in areas that are not needed. That means that parents in areas of high demand can't get their kid into a local school."
Mr Hunt said:  "We believe in continuity in the education system. We don't believe in party political posturing. We will keep the free schools in existence. We are committed to the pipeline (of free schools). We don't agree with all of it. We think stability in education is really important, but we will move away from partisanship – the dividing line of education – focus on qualified teachers, smaller classrooms and strong head teachers."
He added: "We are committed to the pipeline because we need stability in the system, but they will all have to have qualified teachers in the classroom. What we have seen under this Government is more unqualified teachers in our classroom dragging standards backwards so our gifted and brightest children are not being stretched."
DIRECTOR OF EDUCATION DATALAB DR BECKY ALLEN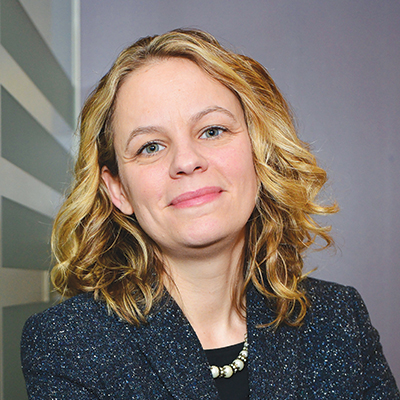 Speaking in response to  claims that free schools had improved standards in poorly performing schools, director of Education Datalab Dr Becky Allen said she did not disagree that neighbouring schools might have improved due to the threat of loss of pupils from a free school opening but was  "unconvinced that Policy Exchange had demonstrated that free schools have successfully done that".
She argued that not enough free schools had opened each year "to warrant the kind of analysis they have done". When "only 20 or so in each sector" were opening, there is a problem with small sample sizes and that in research such as that done by Policy Exchange researchers "never report things like statistical significance" and whether the results could have been due to chance.
What should be looked at is a "main average effect across all neighbouring schools", she added. "Everything else is just data mining – looking in your data until you find something that supports the position you want to take. Looking at that main average result they just don't find any impact."
According to Dr Allen all schools in underperforming neighbourhoods have "improved at a faster rate than other schools over the course of parliament and there are all kinds of statistical reasons for that".
She pointed to the introduction of the pupil premium – a 'top-up fund' for pupils in families with low incomes – as an example of what could be causing the change.
Dr Allen also said mid to high performing schools that are near free schools that have opened "deteriorate in their performance compared to similar schools nationally".
She added: "They (Policy Exchange) make nothing of that because it's rather inconvenient to them."
Asked about her particular view on free schools, Dr Allen said she did not "have a problem with free schools opening" but felt that "given we are in a position where we have a rising pupil population I think it's important we focus on opening schools where they are really needed for children".