More experienced headteachers are ready to resign over budget cuts that would "decimate" their schools, it was claimed today.
Richard Slade, headteacher of Plumcroft Primary School, in Greenwich, said the government is facing a headteacher recruitment crisis because of the crippling funding cuts.
Mary Sandell resigned last month as headteacher of The Forest School, in Berkshire, over cuts she said would "narrow the curriculum, reduce teachers and increase class sizes".
Slade told delegates at a Westminster Education Forum today that "a lot" of headteachers have told him they are considering resigning after asking why they would want to "oversee the decimation of our schools".
Delegates also criticised the government's announcement today to fund new grammar schools, with Conservative MP James Heappey, who chaired the event, slamming the move to fund a "dreadful" and "political" project amid system-wide school funding issues.
'There's a point where resignation is the only option'
Slade said his school faces a £400,000 cut in funding by 2019-20, adding: "If I'm going to deliver those cuts, standards are going to fall and schools are going to be unsafe."
"It's unacceptable," he said. "I'm going to stand by my principles and moral imperative. I love what I do, but there comes a point where resignation is the only option."
He said mass resignation of experienced heads would be a "tragedy for the wider system".
Slade raised his concerns during a debate on 'implementing the national funding formula'.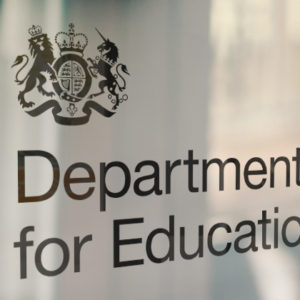 Tony Foot, director for funding at the Education Funding Agency, said he was worried the funding formula and the school budget pressures are "getting a little blurred".
He said the cost pressures – driven by rising pension and national insurance contributions – are there whether the school funding reform is implemented or not.
But Foot said in times of "greater restraint", implementing the funding formula is a "necessity to make sure the money available is going as far as possible and allows schools to plan for the future".
He also said schools had seen a "rapid increase over many years" in funding, adding that the government was helping schools access better deals and plan staffing levels to save costs.
Tory MP questions grammar priority
But delegates hit out at the government's ability to find millions of pounds to fund new grammar and free schools, due to be announced in tomorrow's budget, while funding levels stagnate.
Forum chair Heappey, Conservative MP for Wells, said it's unlikely chancellor Philip Hammond will announce extra cash to ease funding pressures.
"That makes it all the worse we are potentially going to announce money for something slightly more political, and in my view, dreadful project – but that's where we are."
Heappey added he was supportive of free schools, but "dubious" about the grammar school project and whether it should be a priority, given the "painful" process many schools are going through with implementing the new funding formula.
Clive Webster, chief executive of the Kent Catholic Schools Partnership, a multi-academy trust that runs 22 schools, said school leaders must face up to the fact that staff budgets need trimming.
"The reality is … there is too much of any school's budget that goes on staffing. That's a really difficult message to hear."
Follow lead from savings in health sector
But Patrick Foley, headteacher at Southborough Primary School, in Bromley, said every staff member was "fundamental to ensuring my school is a good school and improving".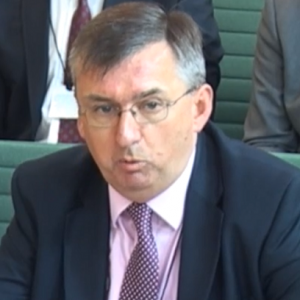 "My staff work incredibly hard – they are already working way beyond their expectations. The government has a recruitment crisis, and they want to force a redundancy crisis on us as well."
Mark Parrett, from the National Audit Office (pictured right), told delegates the government had not done enough to communicate the "scale and pace" of cost savings – estimated to be £3 billion by 2020.
He added that leadership was key to delivering savings, and urged leaders to pick up on lessons learnt by savings made in other sectors, such as health and social care.