The teacher union activist and Schools Week blog reviewer Emma Hardy (pictured) is among several education professionals selected to run for parliament on June 8.
Hardy will be fighting to retain the former education secretary Alan Johnson's old seat of Hull West and Hessle for Labour.
A former primary teacher who left the profession to work as an organiser for the National Union of Teachers in Yorkshire, Hardy has put education front and centre of her campaign.
Hull's schools face cuts of almost £14.5 million by 2019, while East Riding schools will have to save almost £15 million.
Labour policies such as the extension of universal free school meals to juniors have proved popular, she says. Hull was one of the first authorities to introduce universal free meals in 2004, later scrapping it in favour of encouraging schools to provide meals for 50p. "I've not met a single person who isn't supportive of the idea."
I don't think anyone should be complacent. You have to fight for it, and that's what I'm going to do
Johnson won with a majority of more than 9,000 in 2015, but his would-be successor isn't taking the relative safety of the seat for granted. "I don't think anyone should be complacent. You have to fight for it, and that's what I'm going to do," she said.
In Leicester West, 24-year-old teacher Jack Hickey has been selected by the Conservatives to fight former Labour leadership contender Liz Kendall, who is defending a majority of more than 7,000.
A graduate of De Montfort University, Hickey trained through School Direct at St Thomas More Catholic Voluntary Academy in Leicester, and is now primary education lead in the National Conservative Education Society, a group that advises the government on policy.
Meanwhile, in Barnsley East, Teach First alumna and former secondary teacher Stephanie Peacock will defend a Labour majority of more than 12,000, while in Colne Valley, former headteacher Thelma Smith will try to overturn a Tory majority of more than 5,000 to unseat Jason McCartney.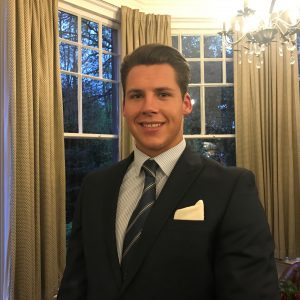 Julian Critchley, a former teacher and Department for Education (DfE) civil servant, is Labour's candidate on the Isle of Wight, where the current Conservative MP Andrew Turner has stood down over claims he told school pupils that being gay is wrong.
Christine Bayliss, also a former DfE civil servant and founder of Tenax Schools Trust, is standing as the Labour candidate in Bexhill and Battle.
Both will have to fight to win. Critchley faces a Tory majority of more than 13,000 in a constituency where Labour came fourth in 2015 behind Ukip and the Green Party. Bayliss needs to overturn a 20,000 majority.
Laura Smith, a former teacher who is a prominent member of the parent-led Fair Funding For All campaign, is standing in Crewe and Nantwich in an attempt to unseat the children's minister Edward Timpson.
With a majority of 3,620, Timpson is the only one of the current education ministers in a marginal seat.
Schools minister Nick Gibb won in Bognor Regis and Littlehampton by almost 14,000 votes at the last election, and the education secretary Justine Greening had a majority of more than 10,000 in Putney.
Shadow education secretary Angela Rayner and shadow schools minister Mike Kane both won the last election with majorities of more than 10,000.