The Rossendale hills near Mark Baker's home look like the backdrop to Postman Pat.
A small café among them advertises £1.50 spam butties in its window. The air is brisk, in the way that it always is in northern hilly towns, even when they're basked in sunshine.
Earlier this month, Baker was crowned as president of teaching union ATL (the Association of Teachers and Lecturers) after a 30-year career in special educational needs: "There was a magic to it that has just never, ever gone. I use that phrase a lot. But I never get tired of saying it, because it was a different experience."
"Whatever has come along or whatever I have ventured into in between times, teaching in a special school is the most challenging, but the rewards are phenomenal – and the wisdom and understanding you get from it are just beyond any sort of price or value."
As he talks, Baker's face makes it clear that school, and learning, make him happy. Having attended Springhead Primary School, he passed the 11-plus and headed to Oldham Hulme Grammar School. "I enjoyed it, I enjoyed it thoroughly," he says, emphatically.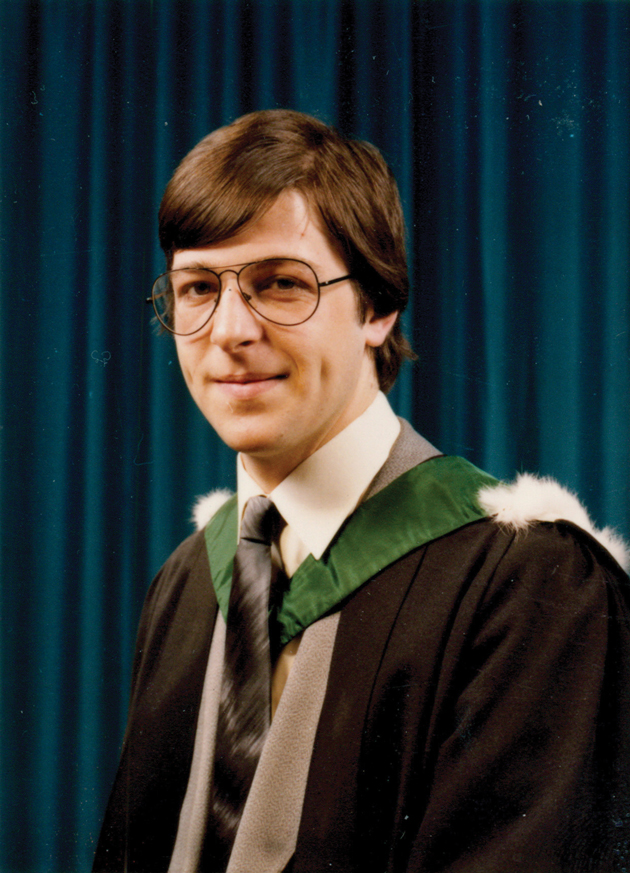 "I remember being involved in many things from chess to squash, lots of activities. We used to have incredibly long lunchtimes. You took part in all these various activities – and, I have to say, pretty well unsupervised. I think we would probably worry too much now if that were the case!"
Though he worked hard at school, he professes to being a poor cricketer and terrible at German. "Modern languages – it was a mystery to me; no matter what was tried, it just never happened."
Instead he found solace in the visual arts – a love still evident in the sculptures adorning his house, though none are his own creation. "Mine all turned to dust over the years," he says wistfully.
At 18 he decided it would be "interesting to go into teaching" and so moved to Liverpool to pursue a full-time teaching course at Christ Church College. His focus was secondary geography teaching, with a minor in art.
"The human geography I found fascinating. I found geographical models that you could apply to everything, without getting too technical about it, and it was something that served me well and something that always carried a fascination to me. I think those few years went rather quickly."
After graduation, he travelled for a few months before returning home. On his first day of leisure a friend of his mother's phoned him. She was looking for a teacher to work in a local special needs school. "The woodwork teacher had taken early retirement, which is something that was quite prevalent in the early 80s, and they needed a supply teacher. I went along, and it just extended and extended and extended…until 33 years later!"
He began at Alderman Kay Special School in Middleton, Rochdale, in 1981. In 2007, the school became part of Redwood Secondary School, where he is still based.
He laughs heartily, "I knew then that teaching is what I loved, I enjoyed, and what I felt I could make a real difference with."
Despite this, it was not an easy era in which to begin teaching. The mid-80s were tough and the school was situated in an area of Manchester overspill council estates. "They were quite austere and turbulent times then, and there was a lot of poverty.
"In many ways, that just reinforced the value of what you did, and the necessity of it; because you realised then that if you weren't standing up for some of the most vulnerable people in society they were going to get left behind, because there was nobody else doing it."
Over the years Baker took on several leadership roles including head of IT, head of inclusion and even head of languages for a short period – something he worried about, given his terrible German skills. "We were sufficiently pragmatic, sufficiently flexible, and knowledgeable that we managed it," he says.
In 1981 Baker joined the Assistant Masters' and Mistresses' Association (the precursor to ATL) as a school representative, later rising to the position of branch secretary for Rochdale. "They said to me when I took the role: 'Don't worry Mark, you'll just have to meet with the local authority – there won't be much to do'. How wrong they were!"
Within weeks of taking over as branch secretary he was involved in a redesign of Rochdale's special schools. Instead of small schools scattered across the area, council leaders wanted to rebuild several of the largest schools and put them onto the same site as mainstream schools.
In 2007, this led to Alderman Kay being merged with a mainstream school – a process which was difficult, but which he relished.
Baker also worked with ATL on national policy regarding bullying – something he talks passionately about. "When you work in a strong, northern mill town where people have often faced a lot of adversity, where there is an expectation of supporting each other, then any sort of bullying really does stick in the throat."
He also believes Ofsted and the accountability framework facing schools sometimes push senior managers into behavior that amounts to bullying – when teachers really need support.
"It's the poorest sort of management. If someone has to resort to bullying, it's because something is not being done properly. So there's a benefit to everyone in challenging that," he says.
It is clear throughout our conversation that Baker's greatest excitement comes from being able to take messy problems, and clear them up – whether that's taking a classroom from chaos to productive learning, or a complicated school system to a streamlined one.
If he was a type of geographical 'model', I ask, what would he be? In truth, the expectation is that he will describe a narrow highstreet with a few neat cul-de-sacs. He defies that expectation.
"I would be a nucleus model!" he exclaims –a type of town with a central hub and roads radiating away from it. "I've always felt, given my background – bringing in education, training, the trade union – they all sit in separate boxes. But all of them work together, and very hard indeed!"
He laughs again, and offers to close the door in case the brisk northern air is getting in. If it was, his sheer warmth has made it very hard to notice.
What did you want to be when you were growing up?
I didn't know. I drifted around a lot, whatever the latest fad was. But until the decision had to be made to go to college, I didn't have anything particular in mind.
What do you do to switch off from work?
That I find incredibly difficult because my love of small print and detail carries with me, whatever I am doing!
What is your favourite book?
It would be some policy or other! I'm not one for novels, but I've just got hold of the new SEND report that has come out and that is part of my leisure reading list. When I got Sky TV, the first programme I watched, which I was enthralled with, was the Commons Transport Select Committee on parking policy. It's tragic, but that's the sort of thing I find interesting.
So you watch Transport Select Committees in order to switch off from work?
Yes. It's shocking, I know.
If you were to invite anyone to a dinner party, who would it be?
Tragically, again, it would be the Secretary of State – to have a conversation and dialogue with her, to try and understand the mind-set. It would have been interesting to meet Michael Gove.
What would people be surprised to know about you?
People expect me to be serious. There's a programme called The Inbetweeners and if anyone were to say, "This is something Mark would not like, then that is it". But I think it's fantastic! I just find it so comical. I don't know why, I just do!