A bill to introduce greater monitoring for home-schooled children is in a "good position" to pass into law, according to its sponsor Lord Soley, despite warnings from home-schoolers it will be an "unmitigated disaster" and could "cost lives".
The Home Education (Duty of Local Authorities) Bill demands local authorities monitor the "educational development" of children receiving home education through annual assessments, and requires parents to register all home-schooled children.
The law does not currently require a parent to register a child as home-schooled, although they must alert a school if they are withdrawing their child.
It's a nightmare. If it goes through, it will be an unmitigated disaster. It's a huge deal
Soley, a Labour peer, said he is "in favour of home education" but has concerns about the lack of help available for parents, and wants to crack down on the "small minority" who use home education for "abuse of one sort of another".
"The minority – where they are abusing or trafficking or radicalising – really do need to have some oversight," he said. "Society can't just forget these kids."
However, Mike Wood, a former home educator and owner of the website Home Education UK, insisted there is no evidence of home-schooled children suffering from abuse or radicalisation who were not already known to social services, and said time would be better spent training local authorities to "understand the law".
If the bill succeeds, home-educators would receive an annual visit from the local authority to check on the progress and wellbeing of the child, and more regular visits if any concerns were raised. The assessment could include interviews with parents and children, or seeing examples of their work, which must include "supervised instruction in reading, writing and numeracy".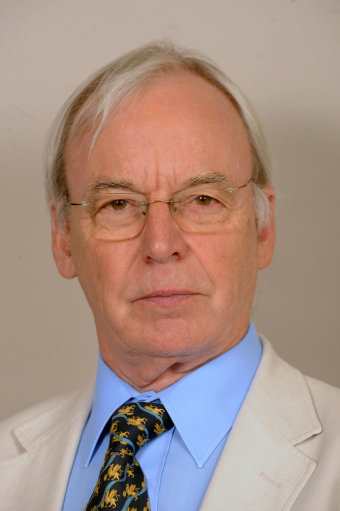 Wood said that this shows a "misunderstanding" about home-schooling, and that making parents adopt a formal educational structure or risk breaking the law would cause so many difficulties that some children would be forced to return to school.
He warned the bill would "cost lives", leaving some children suicidal, and said parents who cannot face sending their children back to school but are unable to meet its "impossible" requirements will end up in jail.
"There are a lot of parents who are doing the best for their children but cannot meet these demands. Parents of children with special needs, all sorts of issues," he said. "It's a nightmare. If it goes through, it will be an unmitigated disaster. It's a huge deal."
Soley insisted his bill was "light-touch regulation" and a better option than any "panic legislation" down the line if it emerged home-schooled children were being abused or radicalised. He believes there is a "60-per-cent" chance that the bill becomes law.
During a House of Lords debate on school attendance on January 24, academies minister Lord Agnew said the government was updating its guidance on home education for local authorities as their powers "often go further than appreciated".
He said he was keeping an "open mind" about Lord Soley's bill and would be working with him "collaboratively" on it.
A spokesperson for the DfE said the government had changed the law to make schools inform local authorities if a pupil is taken off their register, and councils already have a "duty to intervene" if they have safeguarding concerns or reason to believe children are "not receiving a safe and suitable education".