Junior schools minister Lord Nash has today announced that all academies will be expected to set up "parent councils".
It appears to be the latest government attempt to calm concerns after ministers announced they will scrap the parent governor role under plans to turn all schools into academies.
It has become one of the more contentious proposals in last month's white paper and Lord Nash's announcement follows growing opposition from various sectors to the party's plans to turn every school into an academy.
Graham Brady, the leader of the backbench Conservatives at Westminster spoke out this weekend against the proposals, adding his voice to those of other Conservative MPs and councillors who have publicly criticised the policy.
But Lord Nash, who is the minister responsible for academies, has broken his white paper silence to wade into the row over whether parents' voices will be silenced.
In an article published on the Conservative Home website today, he said the government wants parents to be "more involved in their child's education – not less."
He said there will be an expectation that academies set up arrangements for "meaningful engagement with parents" – including parent councils. This announcement was not mentioned in last month's white paper.
We want parents more involved in their child's education – not less
Lord Nash said the councils will ensure schools "not only listen to parents, but also act on their views and feedback".
He said many academies already have parent councils. One example appears to be E-ACT, which Schools Week reported in January had announced plans to scrap local governing bodies and replace them with one central body to cover all its 23 chains.
That one body will take over duties including hiring senior staff and overseeing budgets.
But the trust was to set up new "academy advisory bodies" to deal with individual school issues such as "interfacing with the community" and "celebrating academy's achievements".
Lord Nash said there will also be an expectation for regular surveys to show parental satisfaction with their children's schools – which the department will publish.
He also pointed to the white paper proposal for a new Parent Portal. He said it would act as a "one-stop shop" for parents and provide information on school performance, guidance on how the school system works and how to raise complaints.
Calls for the government to scrap its plans to remove parental representation on governing bodies had been gathering pace.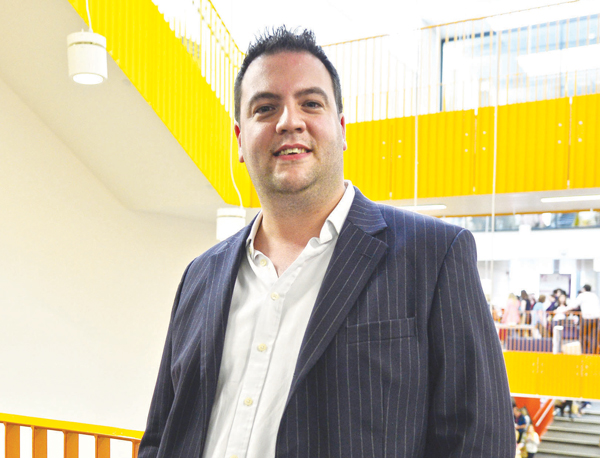 Jonathan Simons (pictured right), head of education at think tank Policy Exchange, said in a blog last week that the government should U-turn on the proposal to "counter the false fears of a school being taken away from its local community".
But Lord Nash appears to have reaffirmed the government's commitment, while emphasising that parents play a "valuable role" in governance and will "always be encouraged to be governors or trustees".
He added: "Many parents have skills that make them very effective governors… But we want to enable academies to move from a model where parents are elected or appointed to governing boards for means of representation to one where they are chosen for their expertise."
Schools minister Nick Gibb also told teachers today at the Association of Teachers and Lecturers annual conference that having one parent on a board of governors doesn't necessarily mean the school is "responsive to parental concerns".
In response to Lord Nash's new announcement, Sarah West from the Parent Teachers' Association (PTA) UK, said: "We want to make sure parents have a genuine voice in education at national, regional and local levels.
"As such, we are encouraged that meaningful engagement with parents appears high on the Government's education agenda and we look forward to finding out how this is going to be implemented."
Previous surveys by the group, which acts as a champion for parents in education, show 79 per cent of parents want to do more to support their child's school and 85 per cent want a say in how their child is educated.