LIVE BLOG: A-level results day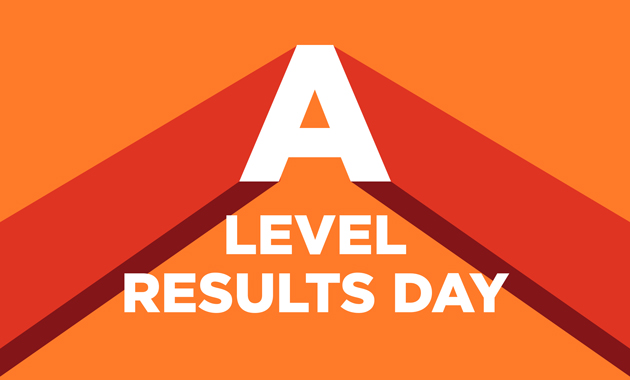 Results are out today at 9.30am for A levels and 11am for AS levels.
We are celebrating everyone's successes, but with a particular interest in secondary modern pupils.
There are 88 schools across the country who admit students who did not pass the 11+ exams and have sixth forms that teach A levels.
An often ignored but tremendously important group, we wanted to share their true "underdog" stories and hope you feel as inspired as we do.
Stories will be coming in from later this morning. In the meantime, get in contact if you want to share your school's success: billy.camden@schoolsweek.co.uk
17:45 – Lastly we have two international students from a secondary modern school in Slough. They came to the country not being able to speak a word of English. Today they are off to university. Here's their story.
16:50 – And here are some more celebrations. This time from The Weston School, a secondary modern in Kent.
From left:
A tearful Kirsty Sayers celebrates Westlands first ever A* in A level geography.
Kinjal Jadeja achieved an A and three B grades in maths, chemistry, biology and history. She will now be leaving for King's College London to study medicine.
Friends (from left to right) Josh Halse, Joe Elmer and Alex Buck all achieved top grades in BTec ICT.
AS students Hannah Chalker (left) and Lucy Elliot-Brown (right) celebrate excellent grades with a complimentary ice cream.

15:55 – Some great pictures from The Pingle School from earlier today
Congratulations @ThePingleSchool #sixthform #Alevelresults pic.twitter.com/s9cUHkO8EN

— The Pingle School (@ThePingleSchool) August 13, 2015
15:50 – Trent College student Oscar Sinfield is off to Liverpool University, despite losing his memory last September.
15:13 – Well done to young carer Jess Kingsland, a City of Norwich school pupil who is off to study veterinary nursing at Middlesex University after achieving a B in psychology and C's in English Literature and Biology. Jess is a carer for her mother who has multiple sclerosis, as well as her siblings. About her time spent at City of Norwich, Jess said: "I have a great relationship with the sixth form team, they've always been there for me and are so supportive, even if it's just for a cup of tea and a talk about home."
15:00 – IVF baby Lara McNeill is off to study medicine at King's College London. Here is her story.
14:50 – Nick Gibb sends his message to A level students
.@NickGibbMP has a message congratulating students on #Alevelresults day http://t.co/4lX9ATQHxz https://t.co/SbBLqgTg2k

— DfE (@educationgovuk) August 13, 2015
14:41 – Bilton School, a comprehensive school in Warwickshire, has some great success stories. You can catch them here.
14:05 – Kingswood Secondary Academy pupil, Agata Jaremba, joined the school from Poland with limited English skills. She didn't let that stop her and has achieved some fantastic results today. Her full story here.
13:48 – Stephanie Cumberland has juggled her commitments as a mother and achieved some great results at the Nottingham Academy. Read her story here.
13:25 – Here is Teach First's reaction to the A level results. Head of access, Jude Heaton, said: "Today will be welcome news for many, with a record number of students accepted onto degree courses in the UK. However, we must not forget about the disadvantaged pupils behind the headlines when it comes to A level results day as the rich-poor divide in university access remains unacceptably wide. This is particularly true when we look at the most selective courses."
12:58 – Read the inspiring A level success story of cerebral palsey sufferer Holly Brooks from Hartsdown Academy, a secondary modern school in Margate, whose family home was burned down just weeks ago.
12:29 – Amazing stuff from Benfield School, Tyne and Wear.
It may not feature jumping twins, but I'm deeply proud of this results picture from the school where I'm a governor! pic.twitter.com/o66Yej3Xtn — well loved stories (@ms_peaceweaver) August 13, 2015
12:08 – Well done Cato!
Congratulations to Cato from @talknewvic who is off to @UniofNottingham to study Ancient History. #Alevelresults pic.twitter.com/vmqYRJNog6 — Eddie Playfair (@eddieplayfair) August 13, 2015
11:56 – Some great news from Baylis Court School, a secondary modern in Buckinghamshire. Kallel Hunter achieved a C in RE, a B in sociology and a C  in extended project which semds her off to Roehampton University to study sociology. Kallel struggled at AS level because of personal issues, but with great determination, perseverance and encouragement from her teachers, she is on the road to achieving her dream in becoming a psychotherapist. "The staff at Baylis Court have been brilliant, they supported me when I needed them and the teachers are fabulous, they never give up on you," said Kallel.
11:35 – Chris Keates, General Secretary of the NASUWT, said: "Congratulations must go to young people and their teachers who have worked so hard to deliver yet another excellent set of results. "It is clear that standards have been maintained across the board and credit for that must go to teachers who have, yet again, pulled out all the stops to ensure that young people are supported to achieve their best. "It should be noted that teachers have achieved these results against a backdrop of savage cuts to pay and funding and attacks on their professionalism and working conditions."
11:30 – Director of policy and research at Voice: the union for education professionals, Ian Toone said: "Voice would like to congratulate students and teachers in England, Wales and Northern Ireland on this year's A level results, which reflect high standards of teaching and learning and the commitment of staff and students in the face of regulatory interference designed to put a cap on exam results. "It should be remembered that these qualifications are taken not only by 18 year olds, but also by many mature students who have returned to study, often juggling attendance at college and studying at home with employment and domestic responsibilities in order to improve themselves and give themselves a more competitive edge in the job market."
11:21 – Tristram Hunt now with a full response to A level results day: "Congratulations to all the young people receiving their results today – the culmination of years of hard work, perseverance and curiosity.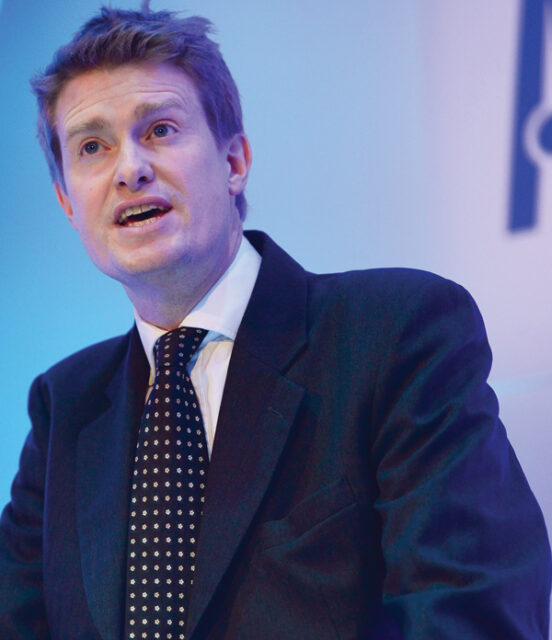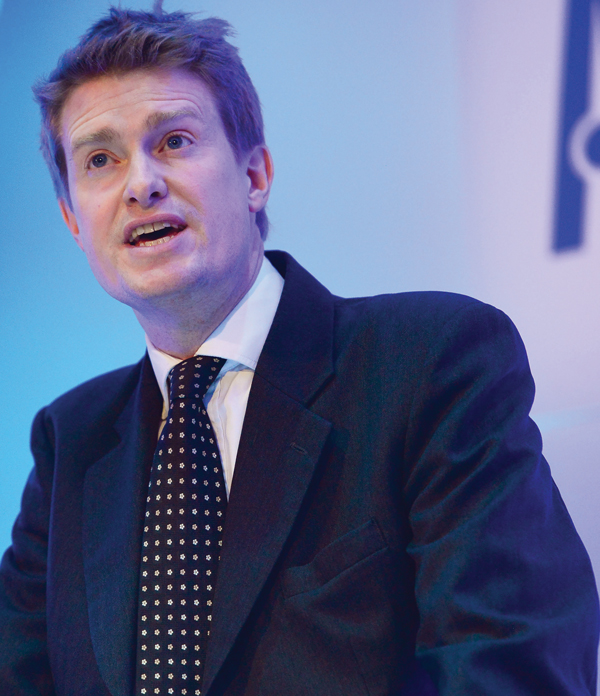 "I hope their grades allow them to pursue whatever new chapter of their life they decide is right for them, whether that be work, training, entrepreneurship or further study. And congratulations too to all the teachers and leaders who have inspired them on their journey. "Sadly, as a country we still waste far too much potential. These results remind us that progress on increasing the number of young women taking subjects like physics, maths and computing is still too slow. The need to increase options for university-level vocational and technical study is still being ignored. And we saw earlier this week that the ability of many sixth form institutions to offer the broad and stretching curriculum our young people need to thrive in a modern economy could be under threat."
11:15 – The OCR team are on hand to help teachers throughout the day
Our call centre team are here to help #teachers on #resultsday call waiting times are currently less than 10 seconds. pic.twitter.com/YRNDVn6MWN — OCR (@ocrexams) August 13, 2015
11:05 – The first couple of success stories coming over the next few hours. We start at Ark Putney Academy with student Maan Al-Yasiri whose inspiring story has led him to Oxford. Click here for his story.
11:00 – Nansi Ellis, assistant general secretary of the Association of Teachers and Lecturers (ATL), said: "We congratulate students and teachers on today's well-deserved AS and A-level results. "It is a shame, and bad timing, however, that in the week students receive their much anticipated results, schools' minister Nick Gibb, has said there is a case for fundamental reform of the system for developing and awarding GCSEs, AS and A-levels. The proposal to reform the exam boards, when there are already extensive qualification reforms underway, is a massively disproportionate response by the Government to delays marking last year's exam papers."
10:30 – John Cridland, CBI director-general, said: "Congratulations to all students on their hard work. For more young people than ever, university will be the next port-of-call, and the good news is that graduates are in increasing demand from employers. But there are lots of ways to make your way in the working world, like apprenticeships or other 'earn while you learn' schemes."
10:09 – And Tristram Hunt said…
Good luck to everyone getting their #Alevelresults today. Hope all that hard work pays off. #IgotintoUni — Tristram Hunt (@TristramHuntMP) August 13, 2015
10:05 – The Shared Learning Trust chief executive, Andrew Cooper, shared this message earlier
Fantastic A level results @TSLTWestAcademy (AAB = 39% up 5%). Hard work of staff and students pays off #proudCEO — Andrew Cooper (@AndrewCooperCEO) August 13, 2015
10:00 – Malcolm Trobe, deputy general secretary of the Association of School and College Leaders, said: "Congratulations to all the students and teachers who have worked so hard to produce this year's set of results and the very best of luck to all those young people now heading to the next stage in their lives.
"It is disappointing to see a decline in the number of entrants for some subjects. All of these subjects are important in their own right for a range of students, but they generate smaller classes. In the current financial climate, in which 16-19 education funding has been severely cut, this makes it more difficult for schools and colleges to offer these subjects because they simply cannot afford the teachers for smaller groups of students.
"We are extremely concerned that this year's A level and AS level figures show an emerging pattern which reflects a decrease in these courses. This reduces the curriculum choice available to students and has an impact on sectors which are very important to the country. Music, for instance, is an important industry, and design and technology is vital in a range of professions."
09:57 – If you need help or advice after receiving your results then call the exam results helpline: 0808 100 8000.
Schools minister Nick Gibb said: "Today can be a stressful time for young people, so it is vital that they can have high-quality advice on the end of a phone line to help them make informed choices.
"Whether young people are going to university, starting an apprenticeship or starting a job we want to help them take that next step into adult life."
09:44 – Russell Hobby, general secretary of school leaders' union NAHT said: "we congratulate everyone receiving A level results today, and commend students, teachers, school leaders and parents for their hard work and support throughout the year.
"The circumstances against which these results have been achieved become more challenging as each year passes. The survey by the Sixth Form Colleges' Association (SFCA) indicates the mounting financial pressures faced by institutions providing post-16 education. NAHT urges the government, in its forthcoming review of post-16 providers, to acknowledge that school sixth forms also face severe and increasing financial pressures."
09:39 – We start with reaction from the unions
Kevin Courtney, deputy general secretary of the National Union of Teachers, said:"The results for A and AS levels reflect the hard work of students and their teachers.  Many young people will rightly be celebrating their achievements and considering their options for the future, and nothing should detract from that.
"There will be considerable upheaval to qualifications in coming years, and it is vital that schools, colleges and learners are properly supported as changes are introduced from September this year and in subsequent years.  Schools and colleges are facing substantial real terms funding cuts for post-16 education, and it is vital that those cuts are reversed to ensure that future cohorts of learners are not disadvantaged and are able to achieve their potential and realise their aspirations."