An Ofsted inspector regarded as "one of the most experienced in the country" has advised school leaders to keep their current assessment systems and instead just change the criteria that it measures.
Speaking at an event to help leaders to develop their own assessment systems after the removal of levels, lead Ofsted inspector David Driscoll urged teachers not to "throw out" their current assessment.
Instead he said to keep numerical values – such as levels – but just change the criteria to measure progress instead of attainment.
Delegates criticised the advice, saying that school leaders will have gone away thinking the education watchdog wanted to see "levels by another name".
Mr Driscoll, speaking at the Life after Levels conference in London on Tuesday, said: "There are a lot of good assessment procedures in schools. Use them. Schools are really good as assessment.
"Don't throw out your current system. You can keep the numerical bits, just change the criteria for getting to those points."
But Michael Tidd (pictured), deputy headteacher of Edgewood Primary school in Hucknall, Nottinghamshire, who later spoke at the event, said: "When an inspector… presents on the inspection of assessment, his views are often perceived as the views of the inspectorate.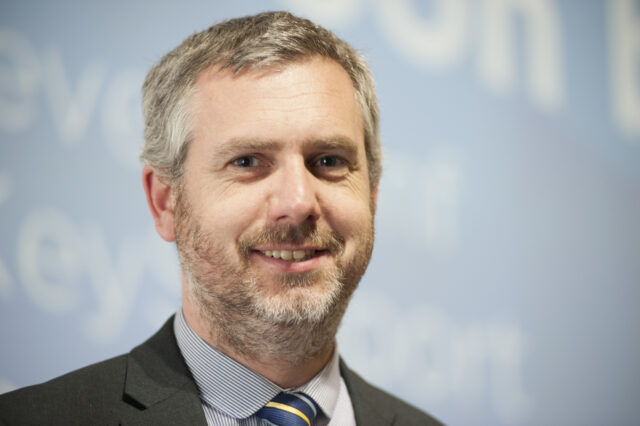 "As a result, despite the fact that levels have been discredited by several experts, many leaders will have gone away with the message that Ofsted wants to see levels by another name."
He said the comments "undoes the good work" of schools and confirmed that inspection results were likely to depend on the whims of the lead inspector, instead of the framework. "I genuinely fear that presentations like that today can actually cause more damage to the system."
Mr Driscoll, speaking to Schools Week after his presentation, said: "All the new curriculum does is change the criteria.
"Staff know their kids and can look at work, test results and evidence and come to a view on that child's progress.
"Schools should keep the good bits of what they do. In the end they determine that we have to measure something. What you call the starting point and end point is irrelevant. What's important is the progress they are making in between.
"My key concern is that people think they can't use the word 'levels'. That's what we are going to be judged on. I don't think schools have to be radical, they have to be sensible.
"They have to consider the workload of teachers."