The UK's 160,000 young carers do not do as well as their peers at school. Giving them the pupil premium is one way to lower their barriers to learning
At the most recent party conference events, politicians were asked about the addition of young carers to the pupil premium. Minister for schools David Laws said he would need to consider the evidence that being a young carer affected a young person's achievement.
Let's take this chance to explain.
Young carers are children and young people under the age of 18 who provide unpaid care to a family member or friend who is disabled, physically or mentally ill, or misuses substances. Young carers become vulnerable when their role puts their emotional or physical wellbeing, and their prospects in education and life, at risk.
There are 166,363 identified young carers under 18 (110,073 of them under 16), but we believe the figure to be significantly higher. Estimates suggest that one in 12 schoolchildren is a young carer – that is, two in every classroom.
Research shows clear correlations between caring responsibilities and attainment:
*  The most common grade in a survey of young adult carers (aged 14 – 25) was a D at GCSE.
* Twenty-seven per cent of young carers of secondary school age have educational difficulties or miss school.
*  More than a quarter have been bullied because of their caring role.
*  Young carers aged 16 to 18 are twice as likely as their peers to not be in employment, education or training (NEET).
Carers Trust, the largest provider of comprehensive carers' support services in the UK, reaching more than 25,500 young carers and young adult carers, often hears about the significant barriers that young carers face in education because of their caring role.
Estimates suggest that one in 12 schoolchildren is a young carer – that is, two in every classroom
That is why we launched the Fair Start campaign, calling on the government to include young carers in the criteria for pupil premium.
The premium is a positive means of enabling schools to target appropriate support to this vulnerable group. Since its inception, the government has recognised that other vulnerable children who may not be eligible for free school meals still experience disadvantage and require additional support at school to close the attainment gap.
Research indicates that 40 per cent of young carers are not eligible for free school meals and, for the remaining 60 per cent, the support that schools offer may not specifically address their needs. This means that inequalities in attainment are likely to remain.
A payment of £300 per young carer (as per the service pupil premium) would aid early identification of young carers, improve consistency in support, raise attainment and attendance, and enable schools to address issues such as bullying.
Young carers have told us that they want understanding about their roles and responsibilities, flexible school deadlines, opportunities to phone home and check on a parent, support such as homework clubs and mentoring, and support that takes into account their needs as a young carer – for example, homework support run at lunchtime. They also want someone to talk to, someone who will listen.
These are all low cost interventions that could be met by a teacher with lead responsibility for the group, and whole school training. At a minimum, this would cost about £2,800, which means that 10 young carers receiving pupil premium in one school would fund a whole school approach. Research suggests there could be as many as 20 young carers in a secondary school with only 250 pupils.
In total, including young carers within the criteria for pupil premium would cost the government a 0.58 to 0.87 per cent increase in the 2014-15 spend on pupil premium, and would make a positive difference to the attainment and wellbeing of young carers.
To find out how your academy could get involved in the Fair Start campaign or Young Carers in School please contact Sophie Parr at Carers Trust
sparr@carers.org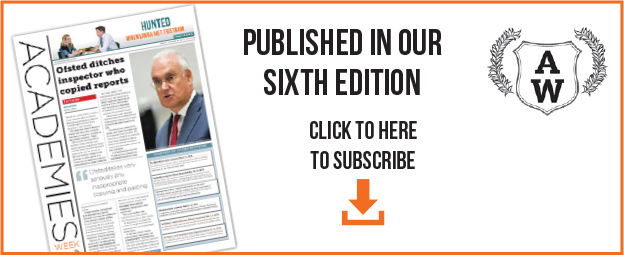 Sophie Parr is Policy and Campaigns Officer (young carers and young adult carers) at the Carers Trust