The government is still not ready to say when it will publish a long-delayed review into exclusions, a senior cabinet minister has said.
Andrea Leadsom, the leader of the House of Commons, told MPs this afternoon that the Timpson review would be published "soon", but that "no exact date" has been set for its release.
This government is utterly paralysed by Brexit and their own internal divisions
Ministers have come under renewed pressure this week to release the document following an intervention from the mayor of London Sadiq Khan and seven police and crime commissioners from across England. In a letter to the prime minister Theresa May, Khan and the PCCs warned that the school exclusion system in England is "broken", linking it to a rise in knife crime.
The Timpson review, conducted by former children's minister Edward Timpson, was supposed to be published by the end of last year. Last month, ministers promised it would be out this term.
Now, with around a month to go until the end of term, the government is still unable to say when the landmark review will be published, despite claims from MPs that it has been completed.
During a debate on knife crime earlier today, Home Office minister Victoria Atkins said the government was "awaiting delivery of the Timpson report on exclusions".
Asked by Conservative MP Tim Loughton, who said he gathered the review had been completed, exactly when the report would be published, Atkins said: "We expect to publish the Timpson report shortly."
Pages of the draft report, seen by Schools Week last month, show the review will demand the government revives plans to make schools retain responsibility for the results of pupils they exclude.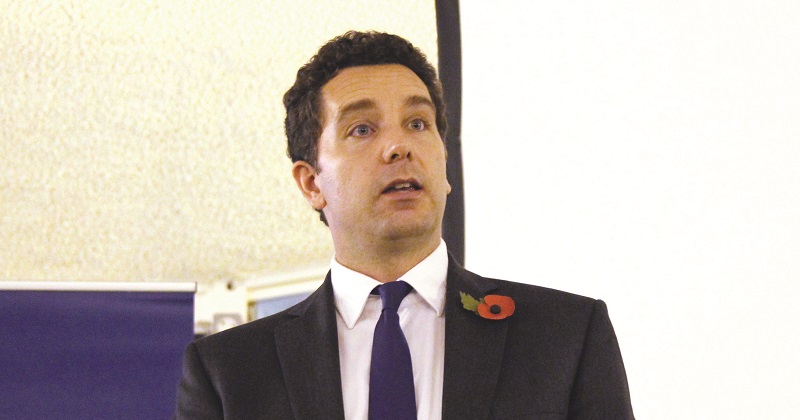 The leaked documents show that the Timpson review will call for a "significant shift" for schools, alternative provision settings and councils, demanding that ministers "remove the potential" for heads to game the system by "permanently excluding children at the most crucial time in their education".
Further delays to the Timpson review have been criticised by Angela Rayner, the shadow education secretary, who accused ministers of dragging their feet.
"This government is utterly paralysed by Brexit and their own internal divisions," she said, urging ministers to back plans to make schools remain responsible for the pupils they exclude.
"This government is refusing to implement a policy with cross-party support that would support thousands of vulnerable children."
The rhetoric around knife crimes and exclusions has prompted warnings from school leaders and others from the education community.
Many have pointed out that schools are unfairly being blamed for wider societal problems such as poverty and the effects of austerity, of which poor behaviour and subsequent exclusion from school may be a symptom, rather than a cause.