Each week during the political conference season we will be inviting a commentator to give their views on what education policies they wish to see announced. The Labour Party is first up and Matt Hood gives his view ahead of Tristram Hunt's first conference as Shadow Education Secretary.
A wise Labour Party stalwart once told me that 'education policy is to Labour what Europe is to the Tories.' No doubt this sentiment is playing on Tristram Hunt's mind as he heads towards his first conference speech as part of the front bench team.
For me, Tristram's challenge is this: can he bring the broad church of the Labour Party with him? Can he set out a vision that speaks to the swing voters Labour so badly needs, while still taking back Labour's education reform mantle so hijacked and poisoned by Michael Gove.
The conference hall is a scary place, so I would tackle the party first: opening with the 'forgotten 50 per cent' that don't go to university and making a commitment to high quality vocational education, through the 'Tec Bacc'.
Can Tristram bring the broad church of the Labour Party with him?
In practical terms this is re-inventing the wheel — it used to be called 'the diploma' and was fantastic — but that's by the by.
It's important to party members and speaks to their values.
If speaking to their values isn't enough, speaking to their dancing shoes should be.
Tristram's support for a negotiating body for school support staff has got my mum, a teaching assistant of 20 years, doing the twostep in the kitchen.
I'd be surprised if this announcement didn't get the same response from the conference.
Over 750,000 support staff will benefit, many of whom have taken an 18 per cent pay cut in real terms since 2010.
Next, I'd tackle swing voters. Childcare costs are out of control and so Labour's promise to extend free entitlement to 25 hours will put money back in people's pockets. Follow this up with ensuring that every teacher is qualified (or on route to qualification) and he's good to go.
The idea that somewhere in middle England thousands of genius rocket scientists would be teaching in our classrooms if it wasn't for a one-year on-the-job qualification is a nonsense and
Gove's biggest error to date.
Finally, the reform mantle. This is where Tristram's own values, skill and bravery will come to the fore.
Politics is about arguments and if he doesn't make the case for pushing on with the radical reforms (as opposed to just a few nice sounding policies) the party might be swayed, he might even get the public, but he won't transform our schools system for the better.
I would like to see a commitment to transparency; autonomy and smarter accountability; innovation from the third sector and teachers themselves; and a commitment to the best organisations supporting schools without the argument about whether we should prefer academy chains or local authorities.
It doesn't have to be one or the other: either might be the right option. Free schools could also open where there is a need for places. Tristram's directors of school standards' framework should make this a reality.
As one of the party's rising stars (keep your eye out for Liz Kendall and Jonny Reynolds too), we'll see whether he can deliver the hat-trick: taking on the mantle of reform, and taking both the public and party with him.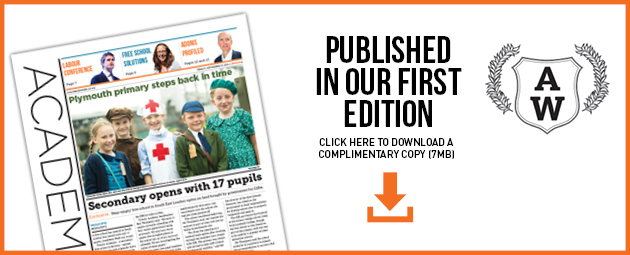 Matt Hood is a teacher and Labour party member