Initial teacher training providers will have to assess and offer assurance for the "fundamental English and mathematics" skills of trainee teachers after the government axed the QTS tests.
An email sent to providers by the Department for Education, seen by Schools Week, said it will be an accreditation requirement from April for ITT providers to assure that trainees have English and maths skills either during the selection process or the training programme.
It will be the responsibility of trainees to ensure they address any shortfalls in their English and maths ability, while responsibility for guaranteeing they have the skills lies with the provider.
However, the DfE has not outlined how exactly providers are expected to support or assess trainees, with the emailing stating: "Fundamental English and mathematics may be implemented, supported and assured in different ways by different ITT providers."
The new requirements come after the government decided to scrap the controversial QTS numeracy and literacy tests, which must be taken by all would-be teachers before they can begin training. The decision, exclusively revealed by Schools Week in July, came after a consultation over whether the tests were fit for purpose.
The tests had been a source of controversy after the government admitted hundreds of candidates had been wrongly failed due to an error in the marking scheme, and the DfE was met with heavy criticism for offering just £100 compensation to those affected.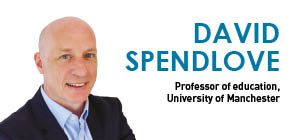 James Noble-Rogers, executive director of the Universities Council for the Education of Teachers, said the announcement was a "sensible and pragmatic response" to the removal of the QTS tests.
"It will do away with an unnecessary barrier to recruitment and save money, while at the same time ensuring continued high standards."
Skills providers will be required to assure include grammar, pronunciation, vocabulary, reading, handwriting, ability to understand data and graphs and mathematical ability.
The DfE previously said that ITT providers would have responsibility for ensuring the literacy and numeracy skills of trainees from October. However, they have now confirmed that the new requirements will come into force on April 1, 2020. Providers offering courses that start before this date will still need trainees to have passed the skills test.
The QTS skills test will be wound down from October, with a "reduced level" of provision available until the end of March 2020.