Schools must not ignore the Bribery Act but a few simple steps should make it easy to avoid running the risk of breaking the law
There is a tradition that on the first day of term a bright-eyed and keen pupil will bring their teacher an apple. It's a cute and harmless custom, isn't it? Or could it be bribery?
The Bribery Act, which came into force in 2010, changed the way that a lot of businesses, professions and the public sector thought about how they, their suppliers and their customers behave. But is it relevant to schools?
Does any of the following sound familiar:
•  staff members receiving gifts from pupils/parents at Christmas;
•  a school requesting that parents make a monthly or one-off contribution to school funds;
•  the academy trust that is currently courting you suggests that headteachers in the trust are better remunerated;
•  an IT supplier offering a free iPads to staff members.
All of the above are not unheard of but in the wrong context, could they be bribes and be criminal acts pursuant to the Bribery Act 2010?
A bribe is defined as giving someone a financial or other advantage to encourage that person to perform their functions or activities improperly or to reward that person for having already done so.
There are four key crimes under the Bribery Act 2010: bribing; receiving a bribe; bribing a foreign public official and failing to prevent a bribe.
Looking again at the above examples:
•  is the Christmas gift intended to elicit a more favourable mark from a teacher?
•  is there any suggestion that failure to make the monthly contribution will lessen a child's chances of getting into the school?
•  does the temptation of a higher salary influence the recommendation of the headteacher?
•  what if the IT supplier is about to submit a bid to the school to provide lucrative goods or services?
A school or teacher could easily stray across the line and contravene the Bribery Act
Suddenly you can see how a school or teacher could easily stray across the line and contravene the Bribery Act. This is something that industry, commerce and most public sector organisations became alive to when the Act came into force and it changed the culture in many organisations. Our perception is that schools are not yet aware of the potential risks.
It is sobering to realise that a person accepting or giving a bribe could potentially go to prison for up to ten years.
So, after recovering from the initial shock of realising how potentially easy it is to fall foul of the Act and the severity of the consequences, what should a school do?
The first thing to be aware of is that there have been a tiny number of prosecutions under the Act. Whilst the wording in the Act means that it could potentially be extremely wide — ranging, a prosecution can only be brought with the approval of the Director of Public Prosecutions. In practice this means that only the most serious offences are likely to be prosecuted.
A school also probably has a full defence if it can show that it has adequate procedures in place to prevent bribery. Commerce and industry reacted to the Act by ensuring that they put in place full and effective procedures, including keeping proper records of gifts made and received and ensuring that all staff were aware of the Act; and its consequences. This is all relatively simple to do but our perception is that schools are a little behind the curve.
Whilst the remedy involves putting in place yet another policy, precedents are relatively easy to obtain. Having been through the anti-bribery training, we can assure you that it is almost entirely common-sense so is not too onerous to deliver.
And although we would love you to come to us to draft you a policy and deliver training, you can probably get everything that you need with from your local authority or from any governor who works for a public sector organisation or a private company.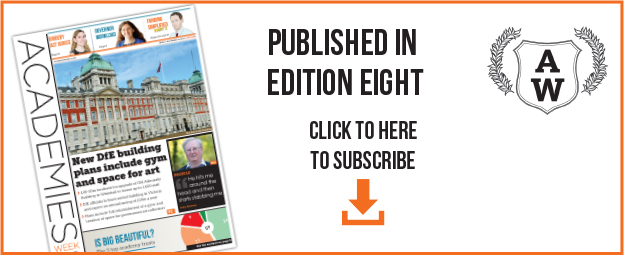 Jade Kent is a Solicitor in the education team at Michelmores LLP