As long as pupils from independent schools are still more than twice as likely to attend a Russell Group university, we should all focus on doing everything we can to support social mobility in the UK.
The secretary of state's intent and the philosophy behind opportunity areas is therefore a wholly good thing and we should park our cynicism and embrace the programme.
I was initially sceptical about why the 12 social mobility "cold spots" had been pinpointed. However, it started to make more sense after I learnt that areas were selected based on the social mobility index, with a mixture of rural and urban areas prioritised so "what works" could be tested in different settings. In each area there is a clear need to provide additional opportunities and a leg up where children haven't got the means, networks or geographic opportunities on offer to them. Investing in social mobility in this way chimes with both my personal values and the work that we are doing through Ormiston Academies Trust (OAT) to raise aspirations and broaden horizons for our students through our enrichment charter.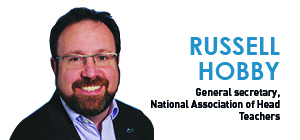 We should learn from past endeavours to give this programme the best chance of success:
•    With the overarching funding pressures that schools face, it is easy to be sceptical about any pots of money that pop up for isolated projects. However, in this funding environment more than ever, we should ensure that we don't look a gift horse in the mouth when additional resources are available for schools. OAT has academies in three of the twelve areas and we are already rolling up our sleeves to get involved with local roundtables and strategy meetings.
•    Local collaboration and targeted funding can make a difference. We have seen some stunning successes and some disappointments with initiatives before, including education action zones, Excellence in Cities, networked learning communities and behaviour improvement partnerships… the list goes on. This is a little different though, as opportunity areas are driven and directly supported by the secretary of state.
•    A two-year funding and reporting window is short, but we must be disciplined to build long-term, sustainable programmes in each of the areas, so that the legacy of opportunity areas long outlives the investment; £72 million is not an insignificant amount to enable us to kick-start impactful work.
•    It is tempting to grab headlines by backing shiny pet projects, but I believe success will be more sustainable and effective if we utilise the opportunity areas resource to get to grips with some of the obvious and more mechanical issues that we all face, such as recruitment and retention, and cost-saving through shared procurement and services.
•    We mustn't turn inwards or be self-serving. In the education sector where money is tight, scrutiny is high and competition exists between trusts and schools, there is an inclination to build walls around our institutions. Opportunity areas provide a catalyst for collaboration.
•    But…. we need to ensure that we are collaborating not coblabberating, as one colleague once put it. We need to agree on the outcomes that we want to see, not just chat about the problems over coffee and cake.
In summary, it is a fantastic opportunity and a milestone politically for the government to recognise the need for additional resources to be channelled into these areas.
The cynics, the special interests and those trying to push pet projects must not take away from the wider benefits that could be achieved if we embrace this programme.
We all want youngsters to get the opportunities they never would have had, to have access to the best teachers, to learn from skilled subject leaders and to have rich cultural and social literacy. If we keep focused on these goals we can look back in a few years and feel proud that more young people have done better because of opportunity areas. So let's get on with it and fast – we need resource and action now!
Toby Salt is Chief executive of the Ormiston Academies Trust