An influential group of leading headteachers has launched a think tank to crowdsource an alternative white paper that focuses on classroom concerns rather than "political diktat".
The Headteachers' Roundtable (HTRT) held a conference last Friday at the Sheffield Institute of Education, part of Sheffield Hallam University, to discuss the content of its own proposed policy document, to be presented to the government in September.
The meeting, attended by more than 200 heads and senior education professionals, covered three strands (recruitment and retention, accountability and structures) and focused on what education should look like in 2020 and beyond.
It is in response to the Department for Education's white paper, released in March, which the HTRT said focused too much on political "diktat".
Stephen Tierney, HTRT chair and executive director of Blessed Edward Bamber multi-academy trust in Blackpool (pictured), said it was important to have the views of those at the "coal-face" to create a "progressive and realistic" white paper.
"For too long school leaders' and teachers' voices have been ignored or only partially listened to when education policy is being developed. It's one of the reasons why too many policies are ineffective, waste precious public money and fail to benefit the children in our schools."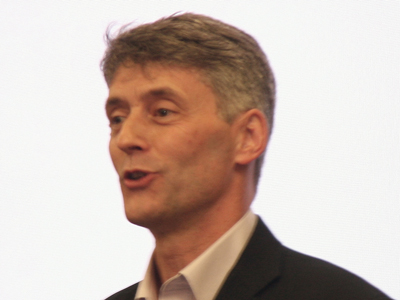 When discussing structures, the heads agreed that a move towards an all-academy system – as proposed by the department – "missed the point".
They said that the classroom and the quality of teaching and learning were the "most important parts of the whole structure".
Their ideas to boost recruitment and retention included greater analysis of data about why teachers were leaving, but also about how incentives, such as the money put forward for bursaries offered to particular types of graduates, could be better used to improve recruitment.
Some heads suggested policies that used funding to pay off student loans.
Jon Chaloner, a member of the core HTRT group and chief executive of the GLF Schools multi-academy trust, said: "The recruitment and retention of teachers is an issue that is affecting all regions of the UK.
"With a new education secretary expected in September, now is the time to open a deeper dialogue and change the culture of recruitment in our wonderful profession – the HTRT think tank and alternative white paper is about achieving exactly that."
Heads also wanted school improvement to come from "within" and for the accountability regime to move beyond Ofsted.
Sally Hamson, headteacher at Wollaston community primary school, Northamptonshire, said: "There is a general feeling that the assessment system is too narrow – particularly in primary education – where the focus is on reading, writing and maths, even though the curriculum is much broader than that.
"As a result of the pressures to perform in these core areas, the children aren't being taught well enough across the whole curriculum."
HTRT started on Twitter, in response to school leaders' frustrations with government policy. The group seeks to influence senior politicians and policymakers.
The HTRT will hold a summit on February 2 next year in London.