The government's new(ish) education team faced its first proper grilling in Parliament this afternoon during the first education questions since Justine Greening's appointment.
Buoyed by the new additions to its own team, Labour went on the attack over grammar schools and funding, while Greening and her ministerial colleagues were forced to defend some of their reforms against criticism from within their own party.
Here are some of the highlights…
The government definitely won't be including D&T in the EBacc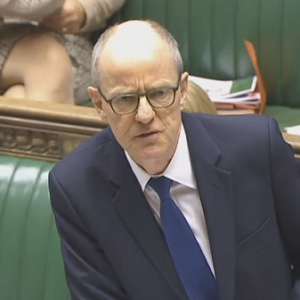 Unsurprisingly, Nick Gibb remained steadfast in his position that design and technology should not be included in the EBacc, despite questions from fellow Conservative MPs, who continue to be dismayed by the decision to leave it out.
But the schools minister went further, appearing to suggest that he would rather pupils took the 'traditional sciences' than design and technology.
Asked by Chippenham MP Michelle Donelan to explain why design and technology was not included in the EBacc when computer sciences are, Gibb said the EBacc was "about a small number of core academic subjects focused on those subjects which keep options open".
"I am confident that the new and reformed design and technology GCSE will lead to even more young people wanting to take this qualification in future years once the new curriculum is in place," he said.
"But our policy objective is for more students, particularly those taking design and technology, to study the traditional sciences."
The government's green paper WILL help pupils with SEN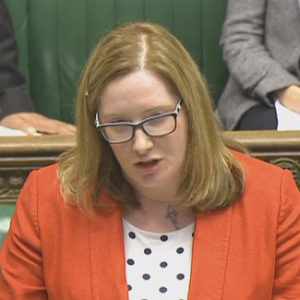 The absence of any reference to pupils with special educational needs from the green paper consultation document raised more than a few eyebrows, especially in the special schools sector.
It seems that the eyebrow of our new shadow children's minister was also raised, and she made a point of making her first question from the education frontbench about the issue.
Emma Lewell-Buck said she was "completely dismayed" to see that in the 'schools that work for everyone' green paper, "there was not one single mention of children with SEN or disabilities" (first highlighted by Schools Week) asking if it was true that the government had "simply forgotten about them".
But Timpson insisted that she was wrong, and said the reforms were aimed at all pupils.
"This is a paper which is looking at raising the standards across all schools for all children, and it does include children with SEN," he said.
Extra capital funding for special schools will be available "shortly"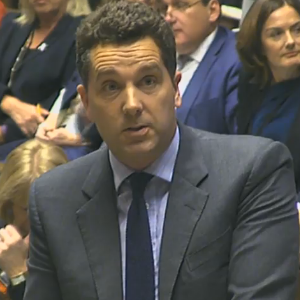 Local authorities are currently waiting to hear details of a £200 million pot of capital funding to boost places, and it sounds like they might not be waiting for too much longer.
Responding to a question from Newark MP Robert Kenrick, Edward Timpson, the minister for children and families, said the government would be announcing the details, including information about when councils could apply, "shortly".
"We have managed to secure over £200 million of capital funding for special schools to increase the number of placements in his area and many others," said Timpson.
"I'm sure that there will be many people, not just in Newark, but right across England, who will be looking forward to seeing how they can improve the facilities and the support available for children with SEN."
Early years funding changes are a 'ticking timebomb'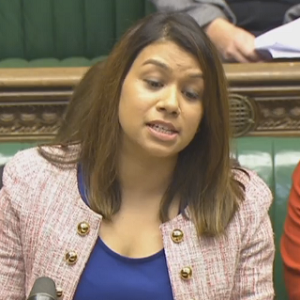 Changes to early years funding have prompted fears about the viability of nursery provision, including operated by some schools.
The matter was raised by former shadow education secretary Lucy Powell and Tulip Siddiq, the new shadow early years minister, later pushed the government for a pledge on funding.
Siddiq warned that the fairer early years funding plan had created "a ticking timebomb for nurseries financially", adding that research showed that 25 per cent of councils would lose out.
But Caroline Dinenage, the minister responsible for early years, claimed Siddiq was "mistaken", and said 88 per cent of councils and providers would see their funding increased, adding that the funding formula was going to make funding "more fair, more transparent and more sutainable".
The government is still looking at compulsory PSHE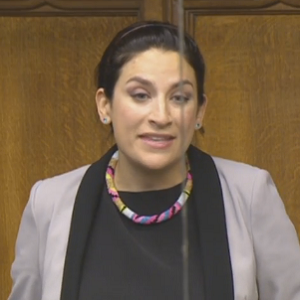 Having signalled a more open mind than her predecessors on PSHE during her first appearance in front of the education select committee in the summer, Greening admitted today that she was still looking at the matter.
Luciana Berger, a Labour back-bencher, raised the issue in the context of today being world mental health day.
Berger said the government had acknowledged the increase in the number of young people affected by anxiety, depression and other mental health conditions, and called for "statutory, compulsory PSHE of high quality in every single school".
Greening said the government was "looking at how we can continue to make sure that PSHE works effectively in schools" and said ministers were "working with the NHS too".