The government's green paper on plans for new grammar schools and other school reforms will be laid before Parliament this afternoon.
The Department for Education has confirmed that Justine Greening, the education secretary, will address MPs in the House of Commons at 3.30pm to kick off a consultation on the proposals, which were set out by the Theresa May on Friday.
The government plans to spend £50 million a year expanding existing grammar schools and also hopes to allow other schools to select based on ability, while also introducing a raft of measures to make it easier for new faith schools to open, and force universities and private schools to play a bigger role in the running of local schools.
Prime Minister Theresa May has said the "ambitious package of education reforms" will help make the country "a true meritocracy", but the plans have been heavily criticised in the education community.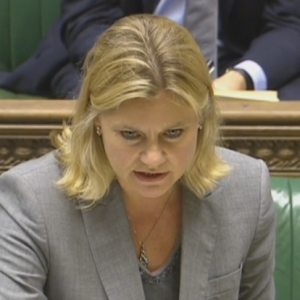 Speculation was already rife following reports in early August that May planned to lift the ban on new grammars, and further questions arose after a memo from a top civil servant discussing the plan was photographed outside Downing Street.
Greening has already had to defend the prime minister's plan in parliament following criticism from across the schools sector and beyond, and schools minister Nick Gibb has spoken of the need to "persuade" his own colleagues on the Conservative back-benches, including his old boss Nicky Morgan.
Gibb told the ResearchED conference on Saturday that he believed MPs would fall into line once they saw the detailed proposals, especially the conditions that will be applied to grammar schools wanting to expand or schools wanting to adopt selection.