Grammar schools ditch 'tutor-proof' 11-plus provider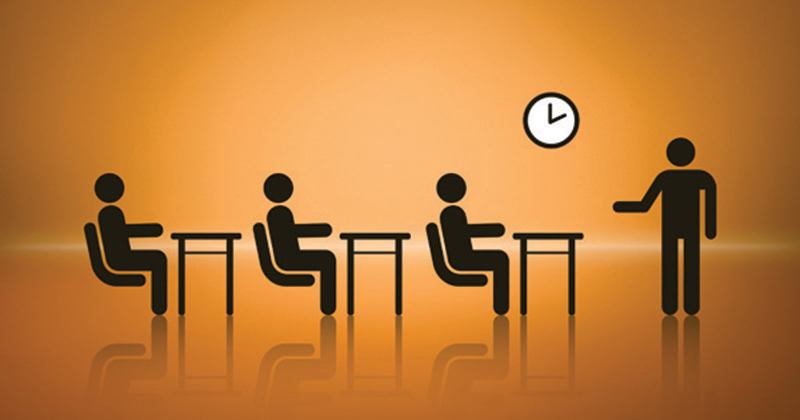 Grammar schools in Buckinghamshire have sacked their high-profile 11-plus test provider and reappointed their former supplier.
GL Assessment, which delivered the 11-plus test for all Buckinghamshire grammar schools before 2013, will replace the Centre for Evaluation and Monitoring (CEM) in providing selective school entrance exams for the area from 2018.
It comes five years after Buckinghamshire heads complained the GL Assessment test was not working as it favoured pupils from more advantaged backgrounds.
They have offered no explanation as to why they have reintroduced a test that they previously said was causing significant unfairness
The Buckinghamshire Grammar Schools (TBGS), which manages and administers 11-plus testing for all 13 grammars in the area, made the decision to change providers again but the reasons remain unknown.
CEM, based at Durham University, claimed its test was "tutor-proof", but analysis by campaign group Local Equal Excellent found the tests made little difference to the number of state school primary pupils accessing grammars.
Documents released in November 2015 also revealed CEM generated £1 million from its contract.
Rob Coe, director of the CEM, said his company did not put in a bid to renew its contract with Buckinghamshire Grammar Schools to supply their 11-plus entrance assessment..
He added: "We wish Buckinghamshire Grammar Schools and their new provider of entrance assessments the best of luck for the future."
Rebecca Hickman, spokesperson for Local Equal Excellent, said the shifting of provider was a case of "shuffling deckchairs on the Titanic".
"Buckinghamshire grammar schools are just replacing one discredited test with another. What's more they have offered no explanation as to why they have reintroduced a test that they previously said was causing significant unfairness because of its susceptibility to tutoring."
The tender document for the new provider shows that the contract is worth more than £2 million, with in excess of £1.1 million going to the test provider.
Hickman added: "It's scandalous that more than £2 million of taxpayers' money is being wasted in Buckinghamshire on the discredited 11-plus test.
"In non-selective areas, this money is spent on teachers, books and better facilities. In Bucks it is spent on separating our children into winners and losers."
TBGS and GL Assessment were approached for comment, but were unable to provide answers by the time Schools Week went to print.
Clarification: Concerns raised by Buckinghamshire heads refer only to the 11-plus test and not to GL Assessment as an assessment supplier.