A grammar school in Dorset will prioritise poorer pupils from outside its catchment area over those with the highest 11-plus scores in order to secure government expansion funding.
Bournemouth School for Girls has set out changes to its admissions criteria, moving children eligible for the pupil premium from out of catchment up the ladder at the expense of those who score top marks in the 11-plus.
The school is one of 16 chosen to receive a share of £50 million from the selective schools expansion fund this year, which hands capital funding to create additional places to schools which agree to admit more poorer pupils.
We think it's important that whoever you are, wherever you come from, you can feel that you have your place by right
But Schools Week revealed in December that targets for poorer pupil recruitment set by each of the schools will still fall short of the percentage of disadvantaged pupils in their local area.
All of the schools have set out differing plans to prioritise pupil premium pupils, but most changes relate only to those coming from inside an existing catchment area.
Bournemouth Girls, however, will also move pupil premium pupils from outside catchment up to third on its priority list, while moving the highest-ranked 130 pupils, who are currently prioritised second after looked-after children, to fourth.
Pupil and service premium pupils from within catchment will be moved up to second priority on the list.
Headteacher Alistair Brien told Schools Week his ambition was for "all of those for whom a grammar school education is right to get a place regardless of background".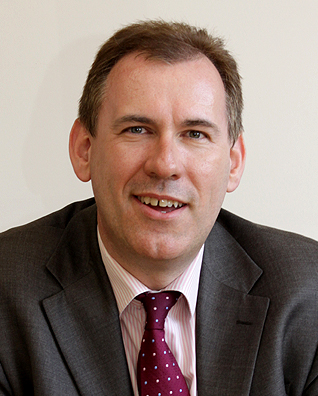 "I know that other schools have a lower pass mark for pupil premium children. We have not gone down that route, because we think it's important that whoever you are, wherever you come from, you can feel that you have your place by right.
"We have had a tradition of taking pupils from outside the immediate area anyway. In Hampshire, they don't have grammar schools, and some parents have wanted [access to them], so it made sense to include them within our proposals."
In other areas, moves to admit more disadvantaged pupils to grammar schools have prompted protests from parents. Plans by the King Edward VI Academy Trust in Birmingham to prioritise poorer pupils in admissions was met with a petition signed by more than 3,000 parents.
But Brien said he wasn't worried about a backlash from better-off parents in Bournemouth.
"If you look at the next stage of our criteria, it's always been the top 130 [11-plus scorers] regardless of where they live, inside or outside the catchment area. That method seems to have gone down well with parents in the past."
Schools plan promotional films and 'outreach hubs'
Alongside efforts to prioritise poorer pupils in admissions rules, grammar schools have come up with a number of other initiatives. Most will use teachers and sixth-formers to help poorer primary school pupils "familiarise" themselves for the 11-plus tests, and many will run new outreach events such as summer schools.
Chelmsford County High School in Essex will produce a film aimed at primary school girls "showing the reality of learning in a girls' grammar school".
"This will demonstrate that CCHS is a diverse and welcoming community, full of joy, excitement, and committed to developing the confidence and future leadership skills of girls and young women from all backgrounds," the school said in its plan.
Colyton Grammar School in Devon will also change its policy for admission to its sixth forms, so pupil premium pupils who don't meet the year 12 entry requirements will have their applications reviewed "to determine whether they are academically able and should be offered a place".
Sir Thomas Rich's School in Gloucester has also admitted it needs to encourage more families who qualify for the pupil premium to apply to sit the 11-plus in the area.
To do this, the school will create an "outreach hub" in its new buildings, which will be made available for "specific learning activities aimed at pupils from partner feeder schools". A free pack of 10 hours of 11-plus practice materials will also be made available, and the school will explore opening test centres in more deprived areas, like the Forest of Dean.
Concerns over 'rushed' second round
The schools' plans for improving inclusion are revealed in fair access and partnership plans submitted by the 16 schools last year and published online by the government this week, after ministers opened applications for the second round. £200 million has been made available over four years.
Comprehensive Future, an anti-selection campaign group, has questioned the decision to open the second round of funding before seeking proof that access plans drawn up by the first 16 recipients have been successful.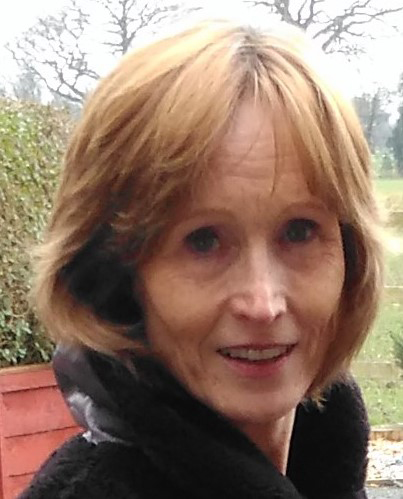 "This funding is being rushed through at a time when every non-selective school is desperately short of funds," warned Dr Nuala Burgess, the group's chair.
"The number of disadvantaged pupils in grammar schools is tiny – even if the funding is successful and raises numbers by 100 per cent in every grammar school in England, the actual number of disadvantaged children accessing grammar schools will still be pitifully small.
"It is quite wrong to persist with this policy when there is no proof that it will even work; there is no evidence to show that throwing money at grammar schools means a higher proportion of disadvantaged pupils will gain places."
Nick Gibb, the schools minister, said it was "right that access to those places should be fair to pupils from all backgrounds, which is why selective schools must demonstrate how they are going to admit more pupils from disadvantaged backgrounds, if they are going to expand".
"It is also a requirement that selective schools work with other schools in their area. Whether through a multi academy trust or an informal partnership, we want to see more selective schools using their expertise to improve opportunities for a wider group of young people."