Opposition to Theresa May's planned grammar schools is already growing, with a petition already gathering signatures as Conservative MPs are preparing to work with Labour to vote against their own government.
A petition set up by the Fair Education Alliance is opened immediately after the prime minister  detailed her plan for selective school reforms in a speech this morning.
Lewis Iwu, director of the Alliance, told Schools Week the creation of new grammars was "not the right way of achieving the progress we all want to make on social mobility", adding that data on pupil outcomes showed they had a "negative impact on disadvantaged students".
"We want the education community to join with us and alert the government to the vast amount of opposition to these proposals" – Lewis Iwu
The announcement has also sparked opposing statements from several Conservative MPs, including the former education secretary Nicky Morgan.
Morgan issued a statement on Facebook claiming that an increase in "pupil segregation" based on academic ability would "risk actively undermining six years of progressive education reform".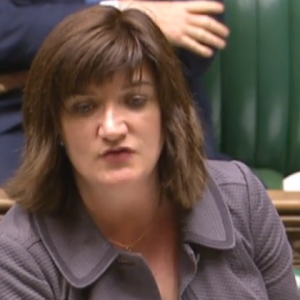 "Instead of pursuing greater selection, I would urge the government to build on the reforms of the last government and to reaffirm the focus outlined in the educational excellence everywhere white paper on tackling areas of entrenched academic underperformance," she said.
Neil Carmichael, the chair of the education select committee and a Conservative MP, has also come out against the idea of more selective schools.
Schools Week understands that senior Labour figures are now actively working with Conservative politicians in a bid to prepare a vote against any new laws allowing grammars to expand or open in new areas.
Shadow education secretary Angela Rayner tweeted that the party will "look in detail at the proposals" but accused May of being "hollow" with her words when stating that her leadership would involve "governing for the many and not the few".
May announced this morning that she will also relax current restrictions on faith school selection thereby paving the way for more Catholic schools.
Conservative MP Sarah Wollaston has publicly stated that she "strongly opposed" 100 per cent faith schools, and "will be voting against religious segregation of our children".
I strongly oppose 100% faith schools & will be voting against religious segregation of our children

— Sarah Wollaston (@sarahwollaston) September 8, 2016
Kevin Courtney, the general secretary of the National Union of Teachers, said May's plan represented "a return to the class-ridden Britain of the 1950s", and said it would be a "devastating blow to those families' children who won't get a place in these elite selective schools".
"For every new grammar school created three or four neighbouring schools are effectively turned into secondary modern schools," he said. "For every child selected, three or four are rejected. This clearly will set back social cohesion and social mobility for future generations."
Save