Government 'looking at' demand for mental health counsellor in every school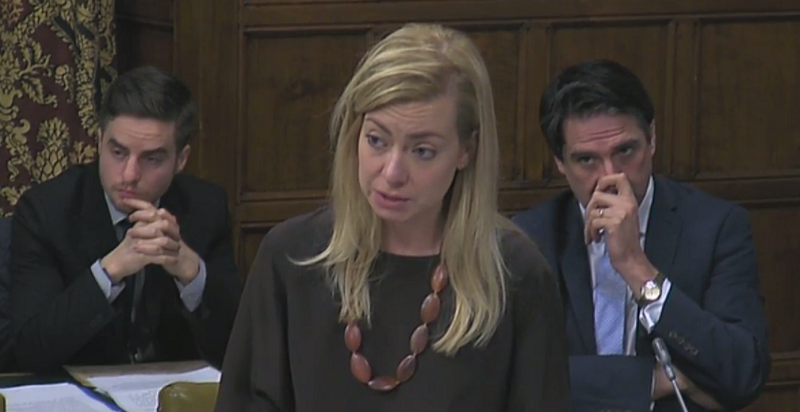 A demand for mental health counsellors in every secondary school in England is being considered by the government, the public health minister Nicola Blackwood has said.
Blackwood, pictured, says the government is "looking at" whether more counsellors in schools is the best option as ministers seek to address fears about the prevalence of mental health problems among young people.
Schools will also be surveyed on how they currently deal with mental health issues in order to inform future policies.
Labour used a debate in parliament this morning to call for a counsellor in every school, and questioned why mental health first aid training proposed for secondary schools is not being rolled out to primaries.
If schools and teachers take on a role in mental health, they need to be able to make a referral to mental health services quickly
Theresa May announced yesterday that secondary schools will be given training over the next three years to help identify mental health problems in pupils.
NHS England is also currently trialling a 'point of contact' approach in 255 schools in 22 areas, which involves appointing a specific school staff member to liaise directly with local mental health services.
Blackwood said ministers would be weighing up if the point of contact approach is more effective than individual counsellors working in each school.
MPs have expressed fears that plans to train teachers will be inadequate without more resources for onward referrals given budget cuts across schools and local authorities.
Barbara Keeley, the shadow mental health minister, said the prime minister's intervention was a "step in the right direction", but warned the proposals would be "inadequate without work on existing resources".
Keeley said the issue of mental health among young people required more than just "teacher training, a review and a green paper", and questioned why the training was being applied just to secondary schools when many pupils develop mental health problems before they turn 14.
A better commitment would be to fund a counsellor in every school, Keeley said, adding that teachers needed to be supported to both identify and respond to issues.
"If schools and teachers take on a role in mental health, they need to be able to make a referral to mental health services quickly. We know on average that nearly 1 in 4 young people are being turned away due to high thresholds for accessing services."
According to Blackwood, the government faces a "challenge" in trying to pinpoint the best treatment and support for mental health problems among young people.
The Department for Education is now conducting a "large-scale school survey on the activities and approaches used within schools to support children and young people's mental health to see what works best", she said.
Save
Save
Save