The government has today announced it will increase tax-free bursaries to encourage the "best and brightest" graduates into teacher training – with core Ebacc subjects getting the biggest boost.
Physics graduates with a first class degree will be offered £30,000 tax-free to take a teacher training course next year.
That equates to nearly the same take home as a £40,000 tax-paying salary.
Bursaries for other Ebacc subjects have also been upped with maths, chemistry, computing and languages trainees eligible for up to £25,000.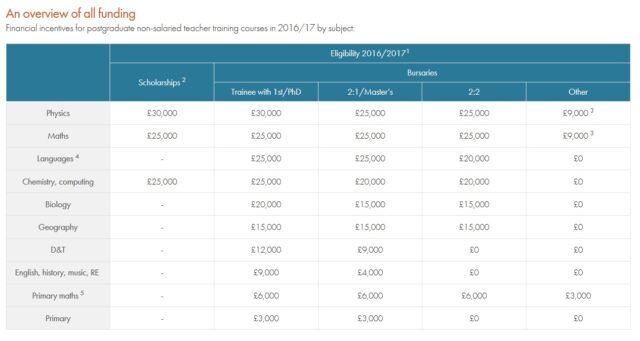 The announcement follows growing concerns from headteachers that they are struggling to recruit teachers – especially in maths and physics.
Last week Schools Week also revealed that record numbers of teachers left for a job abroad last year.
Schools minister Nick Gibb said today: "To ensure we can continue to attract the best and brightest graduates into the profession, with the potential to be excellent teachers in these key subjects, we are continuing to offer a wide range of bursaries and scholarships.
"These new financial incentives will give more talented people the opportunity to become teachers so they can inspire even more young people to achieve their full potential."
Trainees in physics with a 2:1 will continue to receive £25,000 and trainees with a 2:2 will now also be able to receive £25,000 – up from £15,000 currently.
A further 700 tax-free scholarships will also be delivered in partnership with professional bodies from physics, maths, chemistry and computing subjects.
Increased funding will also be available for schools offering School Direct places in maths and physics. Trainees can now earn £25,000 nationally and £29,900 in inner London.
Dr Frances Saunders, president of the Institute of Physics, said the funding boost is "recognition of the depth of the problem".
"Recent efforts to recruit a greater number of physics teachers have helped to reduce the shortage.
"Nevertheless, the problem of there being too few specialists persists."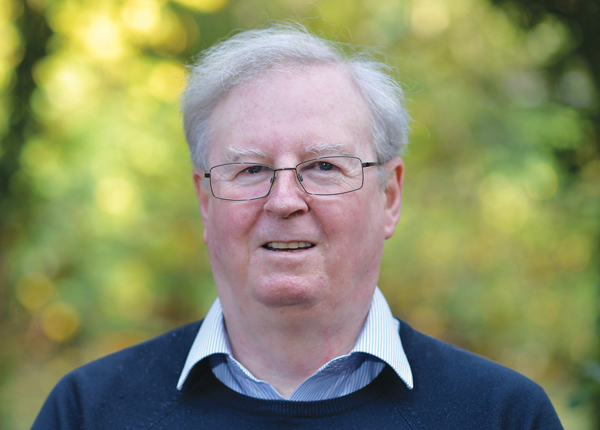 But Professor John Howson, an education statistician who runs job website TeachVac, said: "It's a risky strategy. It focuses on EBacc subjects … but what about subjects like design and technology and business studies which don't have enough teacher. They don't seem to appear."
He also said that the latest UCAS statistics, published today, show there could be upcoming shortages in subjects including English, design and technology and physics.
More than 16,500 trainees receive a training bursary every year. Another 1,400 have gained a teacher training scholarship scheme since 2011.
Today's announcement follows Prime Minister David Cameron pledging in March to invest £67m over five years to train thousands of new teachers physics and maths teachers and fast track professionals into the classroom.
The full list can be viewed here.