Leaders have urged the government to hand them back freedoms to make decisions on reopening schools – with staggered returns and rota systems being touted again.
Ministers have refused to give a firm date for when schools will reopen, although education secretary Gavin Williamson said this week he hoped pupils would start returning before Easter.
I think we ought to be discussing something more than either everybody's in school or everybody's not
With hopes of a daily testing regime to keep close contacts of positive cases in the classroom now on hold, attention is turning towards coming up with a strategy to get schools open again.
Schools Week understands unions were consulted on the issue at a meeting with the Department for Education yesterday.
Martyn Oliver, chief executive of the Outwood Grange Academies Trust, said he would like to see exam classes and year 6 return, "on a rota, leaving the extent of which to the professional judgment of headteachers who know their context best".
Geoff Barton, leader of the ASCL union, said that high on the priority list was for leaders to have flexibility to make decisions "without it feeling that they're then put on the naughty step".
"I think we ought to be discussing something more than either everybody's in school or everybody's not," he said, adding that a phased return would be "reassuring" for parents.
Deputy chief medical officer Dr Jenny Harries said this week that it is likely any easing of lockdown would include "regional separation of interventions" – suggesting schools could also be included.
But she added they would be "right at the top" of the priority list.
Reopening schools approaches 'lack 'rigorous evidence'
However, a team of scientists led by the University of Birmingham warned that school reopening policies worldwide lacked a "rigorous evidence base". They want randomised control trials to create evidence to inform political decisions.
Their report pointed to "wide variation" between countries. For example, Swedish schools remained open to under-16s throughout the pandemic, while Italy and Spain chose to keep schools closed until last autumn.
Other European countries are also struggling. Earlier this month, AP reported that authorities in Berlin had been forced to backtrack on plans to partially resume in-school teaching following protests from parents, teachers and the national government.
The government suffered a blow to its plans this week after daily testing of contacts was paused because of high transmission rates and concerns over how accurate the rapid tests are. This was seen as a key tenet of keeping more pupils in the classroom and headteachers felt it worked well in trials.
Sir Jon Coles, chief executive of England's biggest academy trust United Learning, said daily testing was "the one thing that seemed to us to potentially be really very helpful".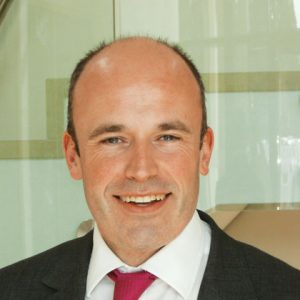 However, mass testing of staff and pupils to pick up asymptomatic cases will continue.
On Thursday last week, 21 per cent of primary pupils were still in school – five times higher than the last lockdown.
Dr Dougal Hargreaves, the DfE's deputy chief scientific adviser, told MPs on Wednesday that schools had "broadly, a system [of controls] that was working".
But Paul Whiteman, general secretary of the NAHT union, said: "Should we be considering rotas rather than bubbles?
"I think we need a proper debate about that. We should be using the time that we've got with restricted access to be having that debate."
'Big question' over new Covid variant
Pressed on whether there was a case for enhanced measures, including face coverings in classrooms, Hargreaves admitted the "big question" was over the new variant.
"We will know more about that within the next few weeks. At the moment, the emphasis is on doing all the things we were doing last term, but doing them better because we have a little bit less margin for error with the new variant."
But Professor Russell Viner, a member of the government's SAGE committee, said the approach should be different to last summer. "We should be thinking about the schools being first to open and not opening as part of a broader reopening," he added.
Coles added if the government was "serious" about prioritising schools, they should open them "before opening anything else".
One potential solution to reopening schools was vaccinating teachers. But Harries, when asked about it this week, said vaccinating staff was "not the limiting factor to opening schools, it is community transmission rates. They weren't shut because there was a specific risk in that setting."