School leaders want to offer teachers accommodation to help solve the recruitment crisis, but, as ever, finding the money is too hard.
Over the last six months The Harris Federation, one of the country's largest multi-academy trusts, which runs 44 schools in London, has been working on a project to build up to 100 homes in partnership with a housing association.
Sir Dan Moynihan, the trust's chief executive, has discussed his plans with the government, and hopes it will help to "recruit and retain the best teaching talent in London".
LocatED, the government-backed property company is also "in the very early stages" of developing new onsite housing for teachers at schools in some areas, according to its chief executive Lara Newman.
School Week contacted MATs both in and outside of the capital to see whether they were taking the same approach to incentivise teachers to join their workforce. While there is a lot of enthusiasm for the idea, in practice there are a number of challenges.
We are crying out for teachers, and that is probably to do with a correlation around expensive accommodation
Jolyon Roberts, the executive headteacher of another London-based chain, the Pegasus Academy Trust, said accommodation in the capital is "the number one reason" why he loses staff.
"In Croydon we are absolutely crying out for teachers, and that is probably to do with a correlation around expensive accommodation," he said.
Being able to offer teacher accommodation would "promote a sense of loyalty to the organisation", he said, and would help when bad weather stops teachers making a long journey in.
But while Pegasus is "very interested in the idea", it has nothing in the pipeline at the moment due to funding constraints.
"You're not allowed to borrow commercially without special permission from the Education and Skills Funding Agency," he explained.
"Until somebody is the first through that door, or government to agrees, it's a problem."
Roberts had been eying an unused industrial unit near one of his schools as a possible option, but he couldn't see how to fund the project.
"I was thinking if I could borrow some money I could turn that into a courtyard with accommodation of various types – some bedsits, one-bedroom flats, two-bedroom flats for teachers with their first child," he said.
"We're a £15 million organisation, when you're that kind of organisation you could borrow against property quite easily I would think. If and when that becomes a viable strategy we'd be first in line.
"If we could pay our teachers more money we would – you hear our teachers say that even a room in a house share is over £1,000 a month now. But in some ways the accommodation issue would be an easier nut to crack because it's a one-off capital expense."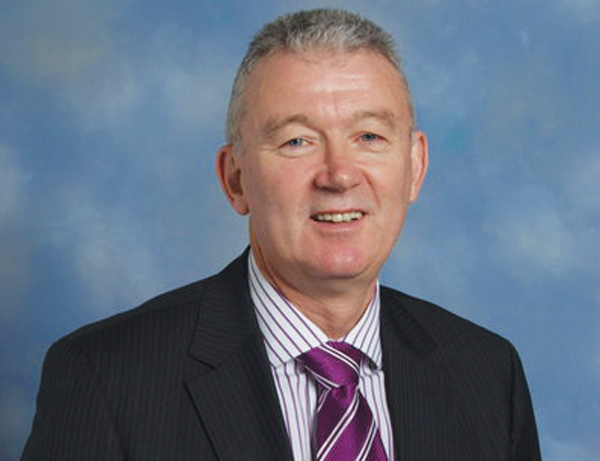 Malcolm Trobe, ACSL's deputy general secretary, said schools would be unable to give additional funding to teachers to meet housing costs because it would breach the teachers' pay and conditions document.
"This is an area that needs investigation, to find ways of giving additional incentives or benefits to teachers to move into areas where it is difficult to recruit or the housing costs are extremely expensive," he said.
"However, if a multi-academy trust is beneficially funded to allow them to be able to do this, against trusts which are not funded at the same level, then obviously that gives them a significant advantage in terms of being able to provide this as a benefit to teachers.
"What we need is a situation nationally, rather than leaving it to those that might have some additional funding available to them to enable them to take these steps."
A spokesperson for the NAHT said it had debated the issue of teacher accommodation, and also wants a national scheme rather than a combination of different local schemes, "to avoid setting schools in the same area up in competition with one another".
"The reality is that with school budgets at breaking point, only a tiny minority of schools would have the capacity to fund offers like this," they said.
If you build it, they will come: The MATs breaking ground
Schools Week spoke to six multi-academy trusts that are working on providing accommodation.
In south London, three teachers at Ark Walworth Primary School are renting housing from the trust.
A spokesperson for Ark, which operates 35 schools across the country, said it wants to provide housing "wherever there is the option to do so" and is currently looking at other potential sites across its network to roll out the idea.
United Learning, with 52 schools across the country, also provides some teacher accommodation and is "very keen" to do more.
"We currently have a couple of academies where we have inherited a small amount of accommodation and are able to use it for teachers," a spokesperson said. "But we would be very keen to do this more widely as a means of recruiting and retaining staff in areas where housing is at a premium."
Most people move out of London when they want to have a family and want a garden and more space
In some cases, trusts are repurposing houses previously available for caretakers and site managers, and renting them out to teachers.
Elizabeth Wolverson, chief executive of the LDBS Academies Trust, which runs eight church schools, said LDBS is "actively considering" the use of site manger housing at a number of its schools to help attract teachers in the capital.
"Retention is more difficult because most people move out of London when they want to have a family and want a garden and more space," she explained.
Another innovative approach in Wantage, Oxfordshire, involvez a religious group known as the Community of St Mary the Virgin funding the conversion of a house on the site of St Mary's Convent into six new one-bedroom flats, to be let at affordable prices to NQTs who take up posts in the area.
David Locke, the COO of The Oxford Diocesan Schools Trust, said many teachers at schools in Oxfordshire are finding accommodation costs "excessive" and the new flats are "a positive step forward".
A Schools Week investigation in 2016 found that teachers across the south of England also faced sky-high living costs, with up to 80 per cent of their post-tax salary going on rent.
ASPIRE Academy Trust, which has 24 primary academies across the south-west, is exploring provision "in response to the increasing recruitment challenges in Britain's coastal areas", as a way to "incentivise and retain quality teaching staff".
E-ACT, the largest trust across the country also confirmed that it was exploring options on how to provide homes for teachers but said that it was still "early days" for the project.