Golf lessons are to be added to the curriculum for the next four years at one Cumbrian primary school.
Windermere Golf Club chairman Cliff Heath has been coaching year 3 and 4 Grasmere Primary School pupils since November and headteacher Johanna Goode has confirmed the sport will continue for the next four years.
Mr Heath has been working with the school as part of a "junior drive" by the golf club to encourage youngsters to try the sport.
He has also been coaching children at nearby Hawkshead Primary School.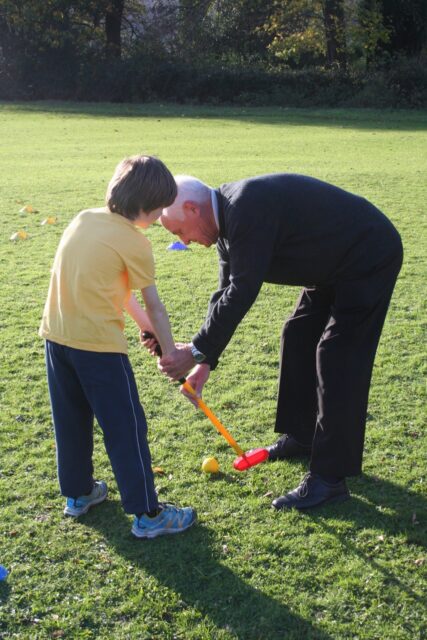 He said: "I am absolutely delighted that Grasmere School have chosen to continue and develop their golf learning and it's been a pleasure to watch their improvements over the past six months.
"2015 is going to be a big year for Windermere golf club in terms of encouraging our local youngsters into the sport. This is by no means the end of our involvement, but merely the beginning of what we hope will be a long and lasting relationship, not just with Grasmere but with all the schools we are working with.
"The next step will see us provide opportunities for the teaching staff to deliver lesson plans, with less direct involvement from us, but support when required. We very much look forward to welcoming the children into our club when the time comes."
Ms Goode said: "We are so grateful to Cliff for giving up his free time to provide the children with his expertise and guidance.
"The children have thoroughly enjoyed their golf experience and we are looking forward to taking them onto the next stage of their development. Golf is a fantastic sport on so many levels. In particular, the children have learned how to compete on their own, while also working with one another."
Golf is rarely taught in schools which contributed to England's highest female ranking golf-player, Charley Hull, dropping out of school at 13 in favour of home education.
In comparison England's highest male ranked golf-player, Justin Rose, passed eight GCSEs at Robert May's School – a state-funded academy – and was encouraged by teachers to achieve his ambitions.