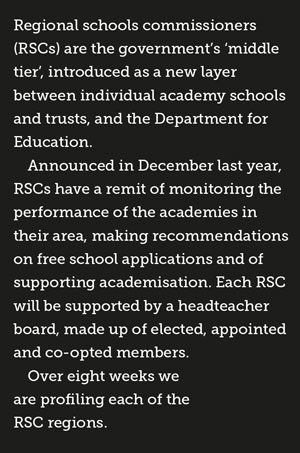 Would-be whistleblowers need to know that all avenues to tell their stories are "quite open", says Pank Patel, the regional schools commissioner for the West Midlands.
He said that in light of the Trojan Horse affair in Birmingham "we need to be very clear that . . . people should be listened to".
Allegations about extremism in a number of Birmingham schools were raised earlier this year in an anonymous letter sent to the city council.
Mr Patel said that he had been having regular meetings with the team of Sir Mike Tomlinson, appointed Birmingham education commissioner at the end of September, and was also working closely with Ofsted on the five schools named in the letter.
Asked whether he saw the headteacher board he leads as having a role in preventing similar issues, Mr Patel said: "We do. We will listen to any issues that people bring to us. We will ensure that they are investigated. And we will ensure that if there is anything behind it, it will be dealt with.
"It may be dealt with by us, or by other members of the Department for Education's different arms, but it will be dealt with. It's something that we're very clear on."
Mr Patel was headteacher of Wood Green Academy in Wednesbury, between Birmingham and Wolverhampton, before he took up his new position on September 1.
He said the board wanted to increase its visibility and to ensure people within the academy system understood its role.
The board also had been considering a number of applications to convert to academy status, and was "asking some very critical questions" of those who wanted to convert.
"It's not just a clear-cut, automatic [process], there's a fair amount of scrutiny that goes in it so that young people get the best possible education that they deserve."
He said the board wanted to increase the number of high-quality academy sponsors in certain parts of the region. The need for this varied across his patch, driven to some extent by the number of outstanding and good schools locally.
He has made two appointments and the board has co-opted a further member, with the additions used to create balance.
"I was trying to look at areas where we didn't have sufficient coverage, both the phase and the geographical. The elected board only contained one primary representative . . . so Linda [Davis, of Wistaston Academy] was an obvious choice."
Peter Rubery of Fallibroome Academy Trust brought further geographical balance to a headteacher board that stretches as far north as Cheshire, while Sir Mark Grundy, executive principal of Shireland Collegiate Academy, was brought in for his experience turning round a school from "a not very pleasant position".
Mr Patel said the board now wanted to co-opt someone with business experience for the final slot.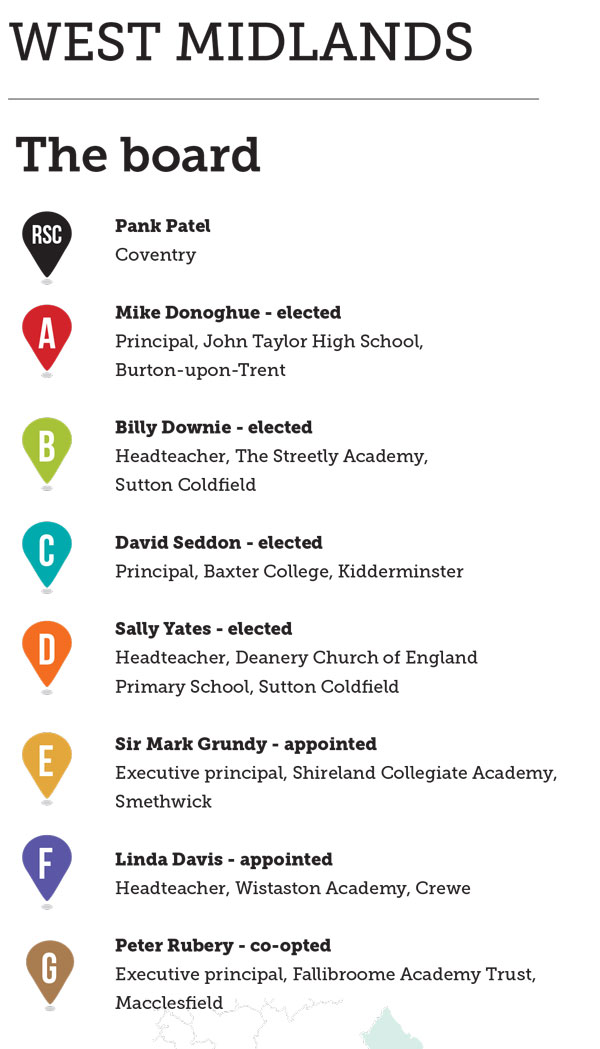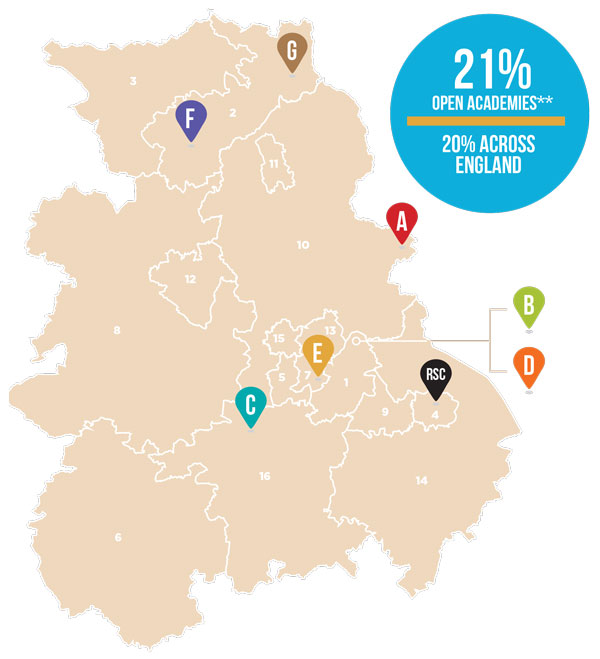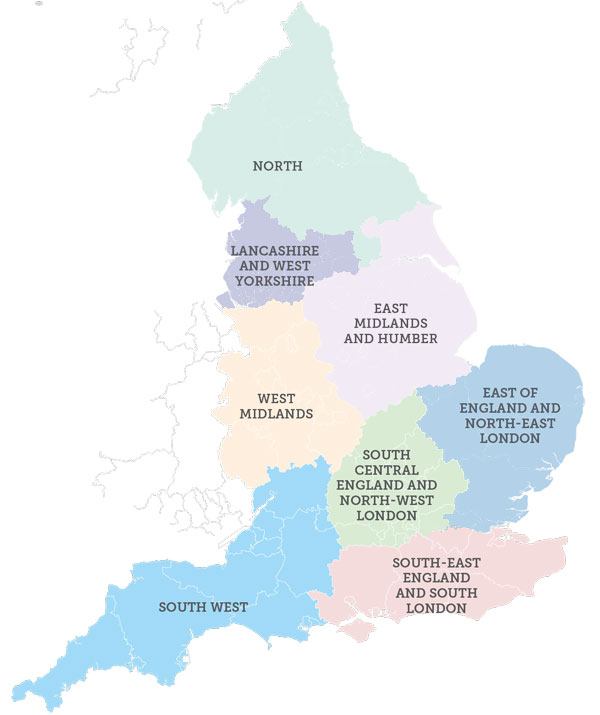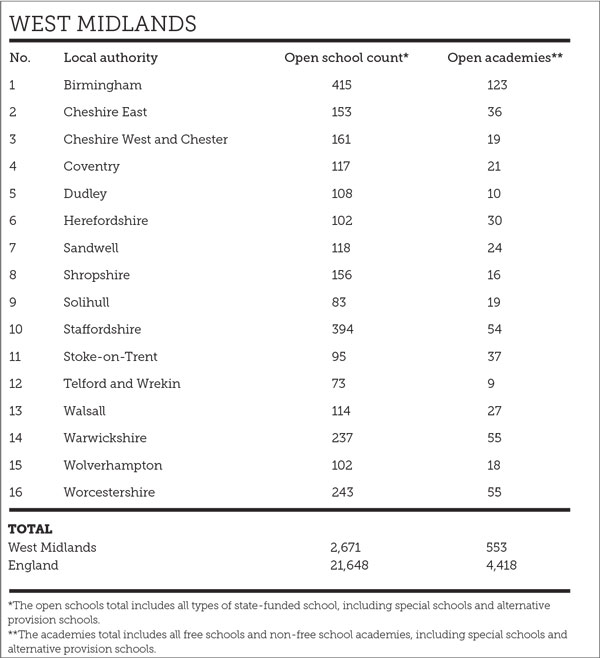 The data was collected with the help of Watchsted.com