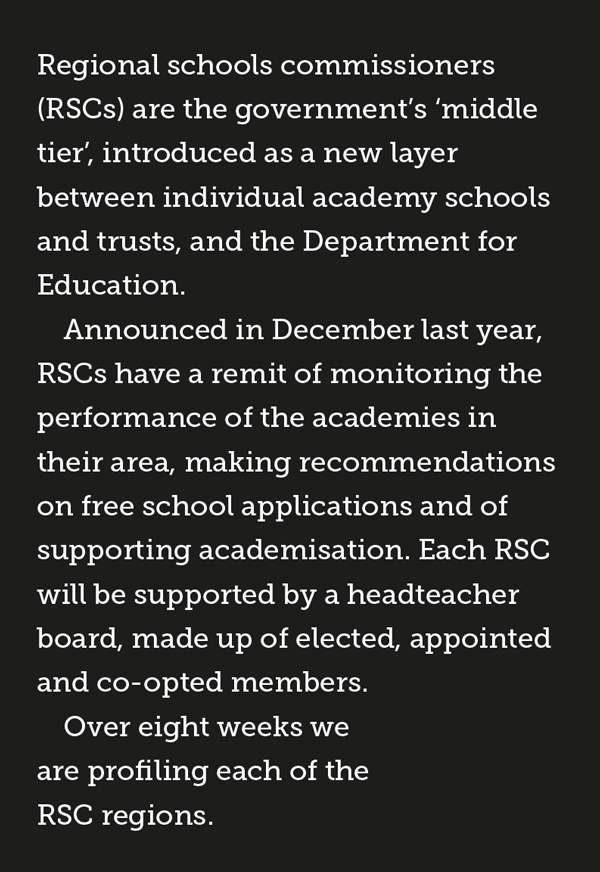 Academy status should not be seen as the preserve of large, urban schools, says Paul Smith, the regional schools commissioner for Lancashire and West Yorkshire.
In an interview with Schools Week, Mr Smith said that the rural nature of his region was one of the reasons why relatively few schools in the north-west were academies — but that he wanted to change perceptions on this.
He said that he thought a "key message" for the headteacher board (HTB) was that high-performing schools in rural areas could "create highly effective school communities in the region, as an academy MAT [multi-academy trust] or trust, to work together, to share the costs — which obviously make those things more viable – but also to share their expertise so they can continue to drive on the high standards.
"Primary schools will be a key focus for us, and how we get those primary schools to come together into high performing trusts and MATs."
Asked whether he thought concerns about the potential costs in going it alone as a small, rural school, outside local authority control, had contributed to a hesitancy to convert, he said this was "more a perceived barrier than a real barrier".
Mr Smith was previously executive principal of Parbold Douglas Church of England Academy and Teaching School near Wigan, Greater Manchester – itself a rural school that chose to convert – which he said had shown him that the model could work.
"My last school was a single-form entry rural school, high-performing, and we converted as a standalone academy and saw our performance improve beyond our initial targets."
Mr Smith said that he took on his new role because he believed "passionately" in the academy movement. He also praised the quality of leadership in the region.
"We've got some of the best system leaders operating from the north-west and they're delivering fantastic outcomes for a range of children in different schools."
He said that his board had been able to tap into this wider pool of experience, with the heads of a number of outstanding and good academies helping on short-term projects.
The HTB has co-opted Sir Rod Aldridge, the founder and former chief executive of outsourcing group Capita. Sir Rod is now chairman of the Aldridge Foundation, which runs five academies and one studio school.
"Sir Rod brings considerable experience in the education sector and the private sector, as both a sponsor and with his previous roles in providing services to the education system as a private provider," Mr Smith said.
Boards can co-opt two members. Mr Smith said his HTB was still deciding who the second would be, but that the role probably would be used to add further breadth to the board.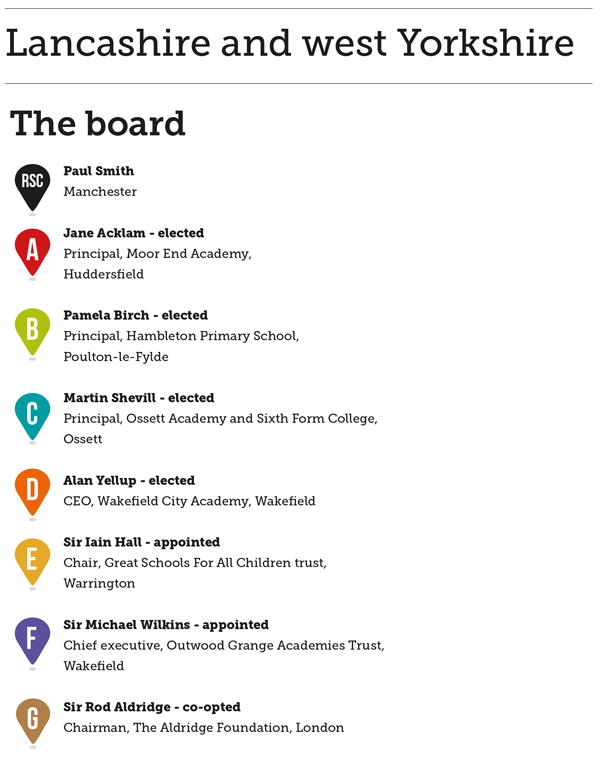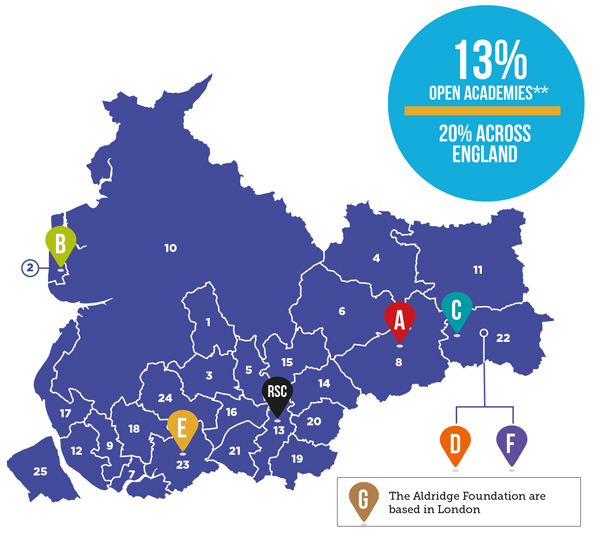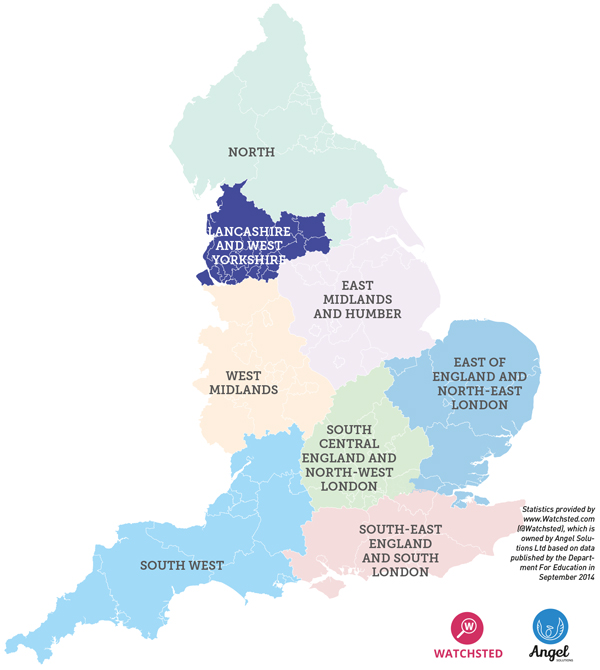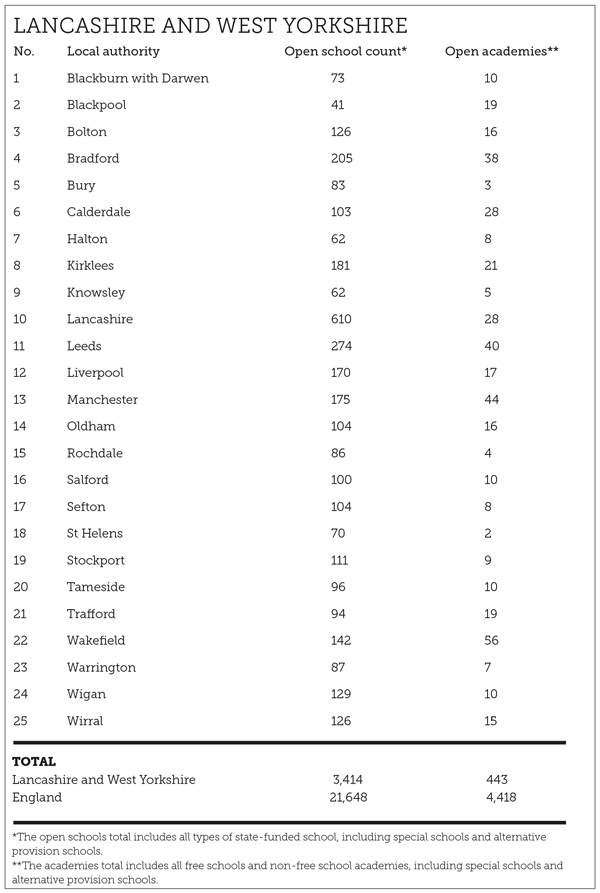 The data was collected with the help of Watchsted.com