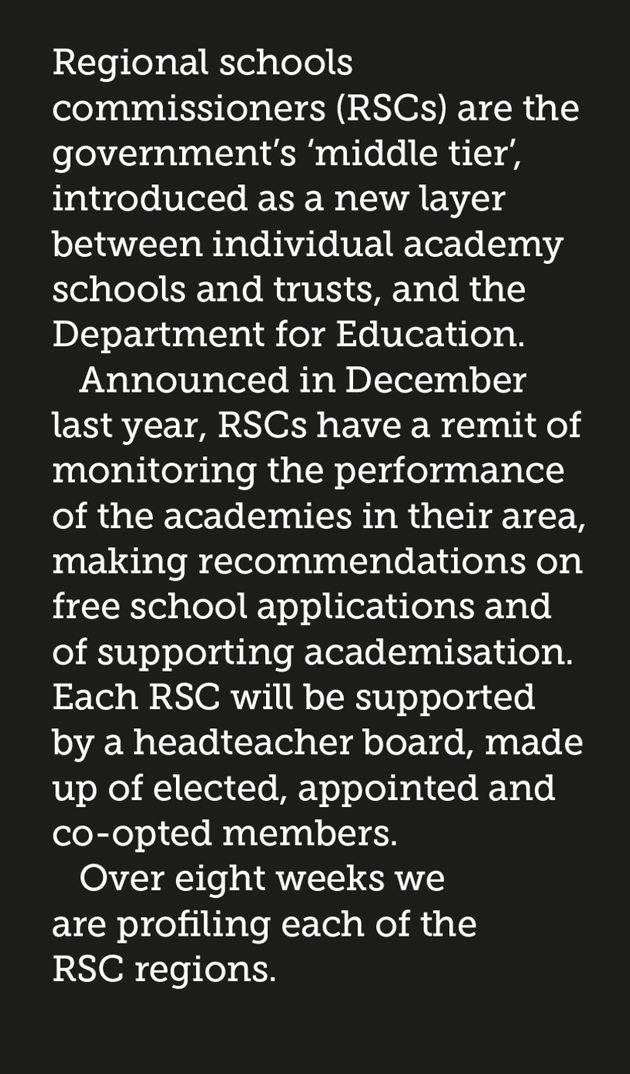 Small multi-academy trusts (MATs) will be encouraged to work together to help tackle underperformance in the east of England, Dr Tim Coulson, the region's new schools commissioner, has said.
Speaking to Schools Week, Dr Coulson said his new patch – stretching from north-east London to coastal Norfolk – had been identified as underperforming nationally and that the headteacher board (HTB) which he leads was dedicated to changing this.
"I think what the board is very clear about is that it wants to do all it can to help the region move up from the not great position it starts in," he said.
"If you go back to Ofsted's annual report of last autumn they produced some additional regional reports. The report on the eastern region was probably the least positive."
Dr Coulson said that helping small MATs of four or five academies to cooperate had been identified by the board as one way in which performance could be improved.
In many cases these smaller trusts had started off as a single, very strong school that had been asked to support a second weaker school. After doing so they had then been approached by others that saw the benefits of joining together.
There were now around a dozen trusts of this size in the region, Dr Coulson said, each of which had "developed quite an interesting little grouping" and the HTB was very keen that links between them were strengthened.
"I don't think we've seen a great deal of cooperation across some of those trusts yet, and certainly having met them I think there is quite a willingness and a desire to do more of that," he said.
Dr Coulson also said the board were keen to capitalise on areas of strength in the region and use them to boost performance elsewhere.
"They are keen to see some of the strongest areas – like the London Borough of Redbridge, with a primary performance near the top of the country – encouraged to think about how they can spread their practice and sponsor schools that are doing less well," he said.
Dr Coulson was previously director of education in Essex and has brought in outside experience to the HTB through two non-elected appointments.
Roy Blatchford, director of the National Education Trust, a charitable foundation that aims to spread good practice in schools, was brought in for his experience of leadership development, while Mark Jeffries, a senior partner with law firm Mills and Reeve, is expected to bring wider business experience.
"Mark Jeffries has a very wide experience of working on boards across the region, including in schools, and his experience as a businessman will give a balance to the board," Dr Coulson said.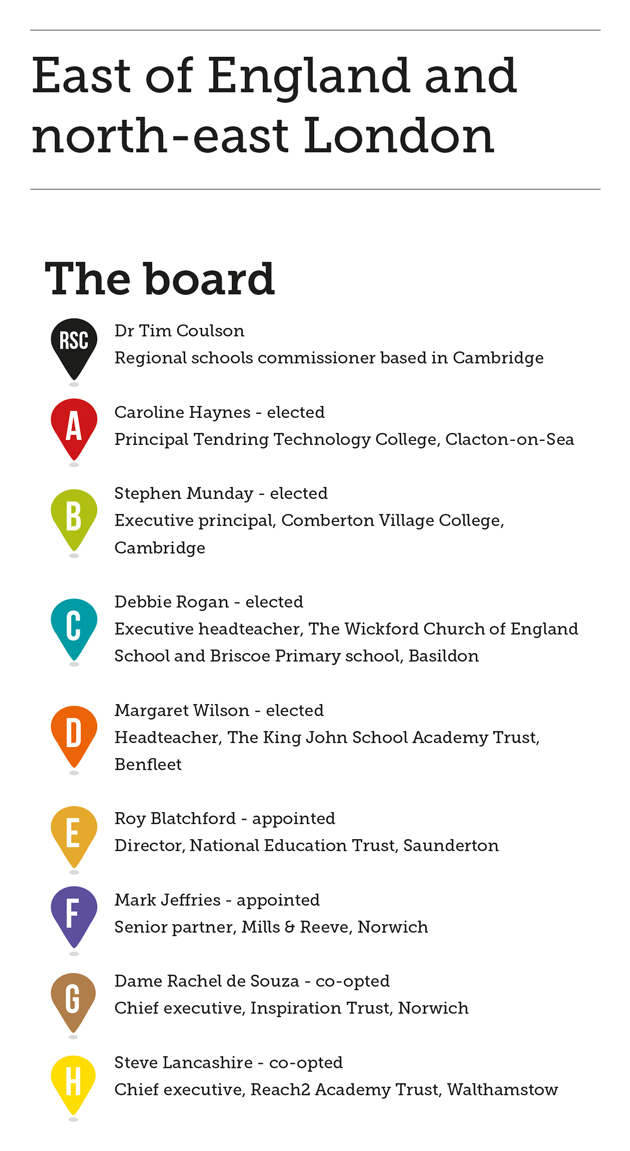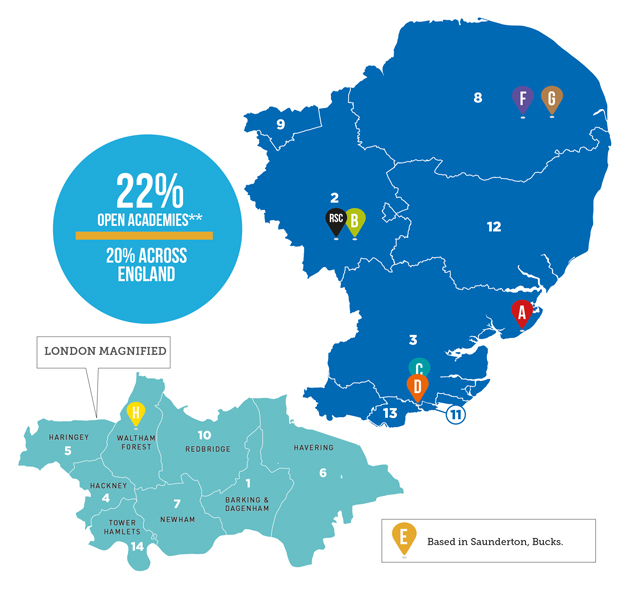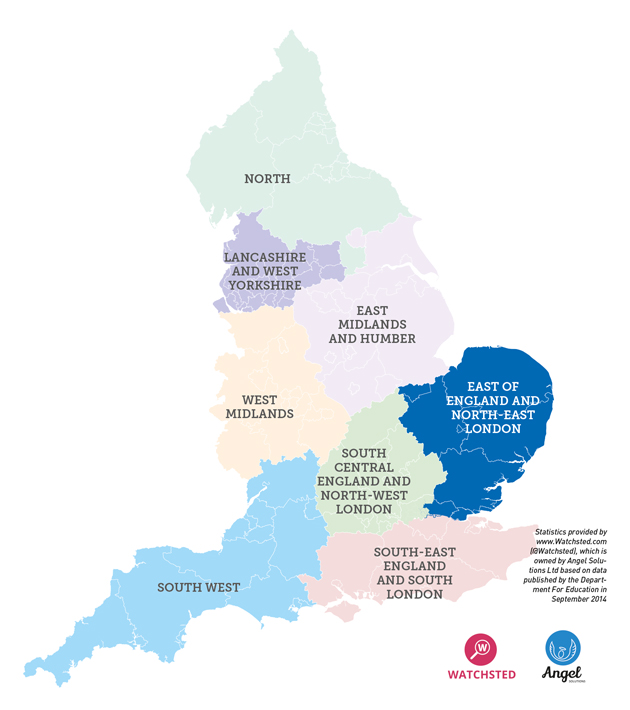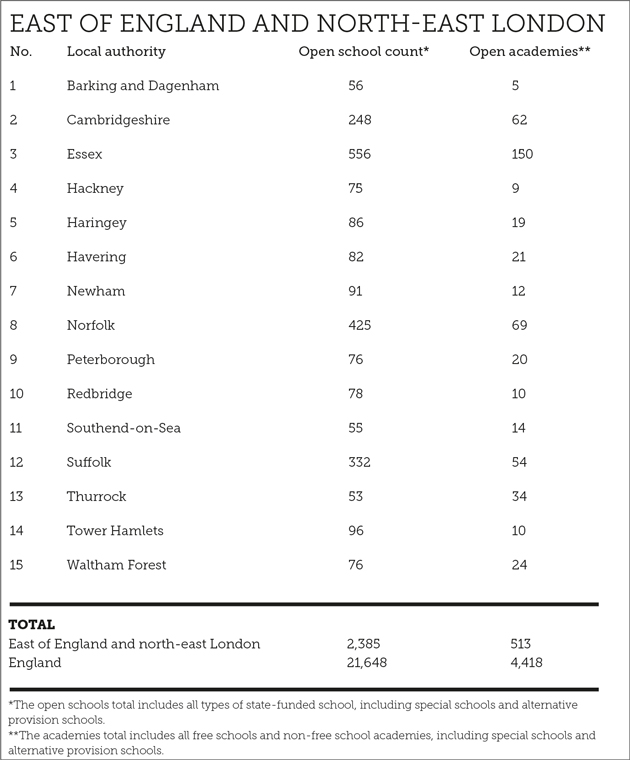 The data was collected with the help of Watchsted.com